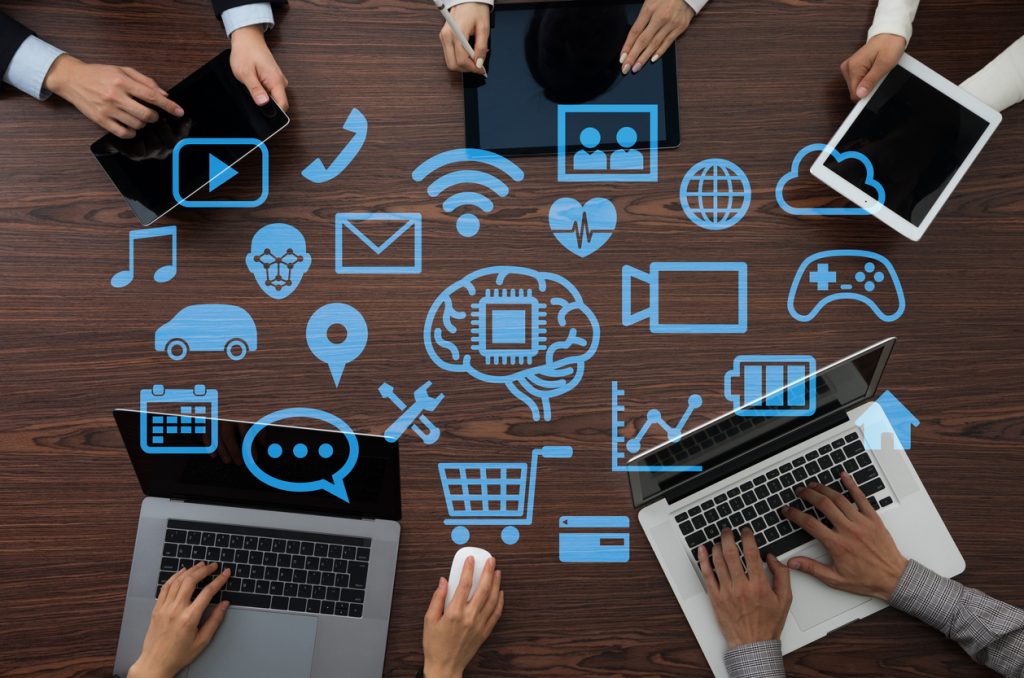 Well, hello there. Blue Strawberry here and you're reading yet another Blue Strawberry blog. We're glad you're back with us because we've missed you a lottle. It's like a little, except a lot. But anyway, in this week's blog, we would like to talk about some social media managing tools that could make your life and business ventures easier and more enjoyable. Sometimes it's hard to sift through what's good enough but that's what we're here for.
Google trends
A free and useful service that helps you search for trending topics online. It analyses the popularity of top search queries in Google Search across various regions and languages. What it does is that it shows you how frequently a search term has been entered into Google's search engine relative to the site's total search volume. The search time period is up to you. Useful, right? Not only can you monitor the "buzzwords" but you can also discover new ones that will help you boost your marketing activity.
Canva
Great tool if your budget isn't that big or you aren't experienced in graphic design. It is an easy social media graphic design tool that helps you design graphics for Instagram, Facebook, Twitter or any other social media platform. With Canva you won't get the quality you would get with a professional designer, but then again, you won't look like an amateur either. It has ready-made templates which makes it pretty quick to use. All you need is a bit of creativity!
Unsplash
Unsplash is the website if you need beautiful stock photos. You can use them in your social media posts, blogs or even your webpage. It allows photographers to upload photos which are then taken care of by a team of photo editors. It is a quick solution when you want to visually prop up your words.
BuzzSumo
BuzzSumo is a cloud-based social media marketing platform that helps you discover engagement, content and outreach opportunities across social media. Similar to google trends it allows you to discover new keywords, trending stories, customer questions and content success. It is a good starting point to see what you should build on, for instance, your blog post to generate traffic.
Animoto
Animoto is a video creation service that produces video from photos, video clips, and music into video slideshows, and customized web-based presentations. It is good for creating social media content as it has ready-made templates or you can get creative with the videos and try them yourself.
Rival IQ
Rival IQ is a digital marketing tool that you can use for competitive analysis. It allows you to enter your company along with your competitors to research website design, social media activity, and search optimization. This way you can compare your own social media engagement rate versus your competitors
Venngage
Similar to Canva, it helps you create infographics, presentations, social media posts and other visual designs with customizable templates, charts, icons and design elements. It might not be the fastest option but it serves the purpose.
Blue Strawberry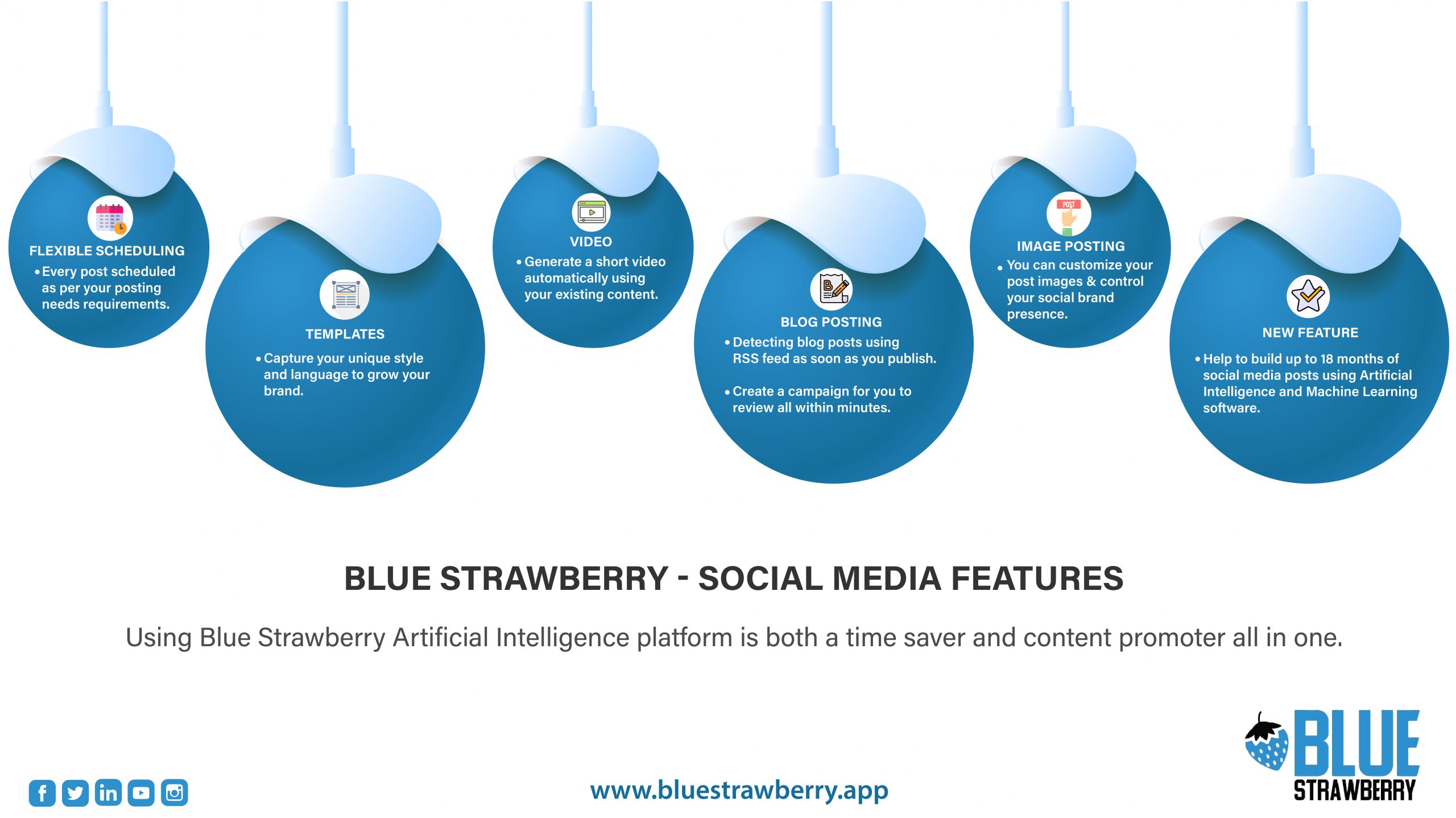 Last but not least, the cherry on the top, the icing on the cake, Blue Strawberry! We've mentioned social media managing tools that help you analyse, schedule, and create content and videos. What if you could have all that in a single social media management app? Blue Strawberry is easy to use and you can generate a unique social media campaign in under 5 minutes. Also, Blue Strawberry detects your blog posts using RSS feed as soon as you publish and then creates a campaign for you to review all within minutes. It creates and posts according to your schedule and desires, which is an instant time and money saver.