Some specific features of our social media schedule app that will make your life easier and all you need to create fast, professional content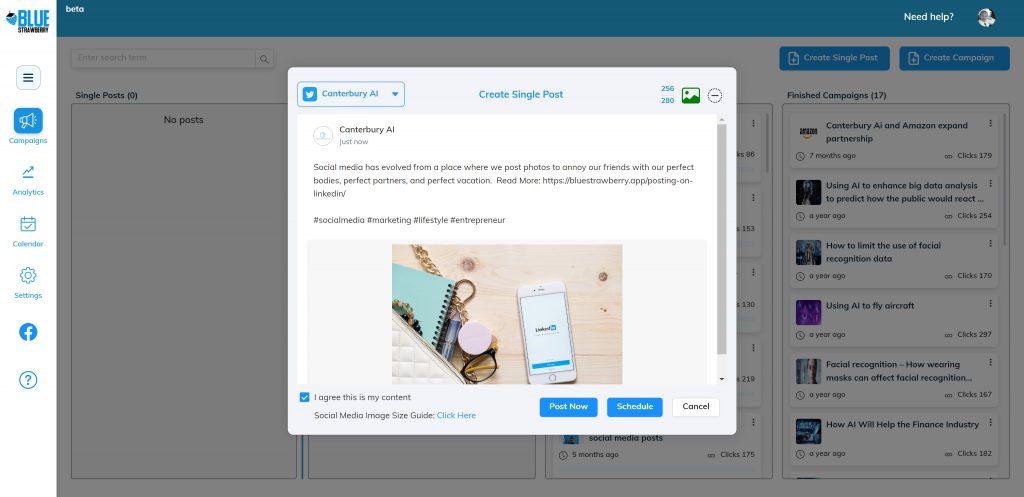 Single Post
Manage posts for social media in one place. If you are looking to post something immediately or schedule a specific post on social media, we have you covered here with Blue Strawberry.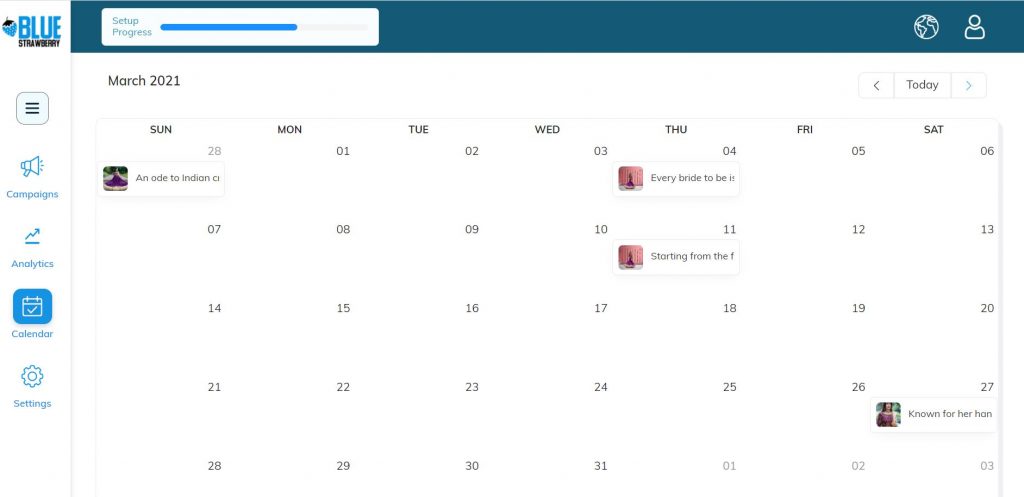 Flexible Scheduling
Every post scheduled as per your posting needs requirements.
Personalized Templates
Our social media scheduler app allows you to personalize your templates and social media campaign images. Capture your unique style and language to grow your brand.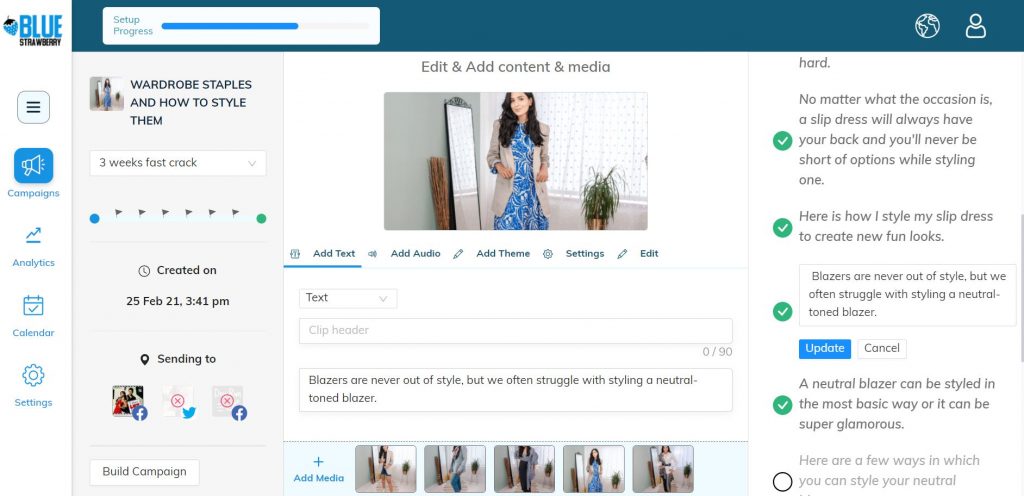 Video Generator
You can generate unique video campaign posts with ease using our video generator that will allow you to create quick and effective video content from your post or page.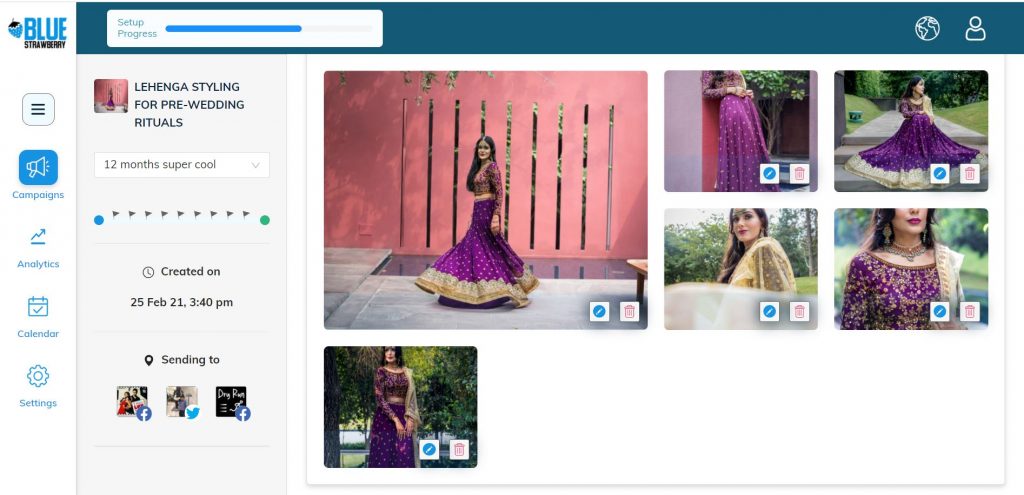 Image Posting
With this social media app, you can customize your post images and control your social brand presence so that you stand out.
Blue Strawberry has an added extra feature that makes it unique and saves you yet more time. We detect your blog posts using RSS feed as soon as you publish, we then create a campaign for you to review all within minutes.
Blue Strawberry has a simple but powerful artificial intelligence core to its management software and is always hard at work. Our AI software is supported by Amazon, which guarantees that we are still working at full steam for you no matter what hour of the day it is and wherever you are in the world.