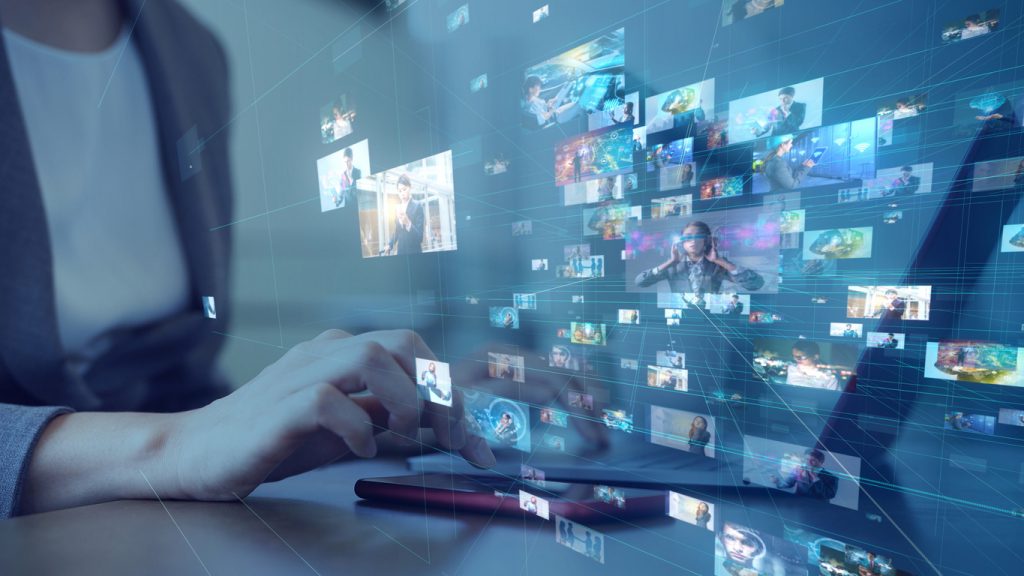 How would you feel about having total control over your business' social media activity without actually doing much about it? Of course, it's possible! We were taught that only hard work is rewarded, but ever since artificial intelligence has been around, we discovered that smart work yields better and faster results! AI is the gift that keeps on giving, and now it can also help your small business become bigger!
How can you use artificial intelligence tools for the success of your business? Use them to create brand awareness and an incontestable social media presence! In other words, use them to make your business known to the world and your message heard beyond any physical borders. While, before AI, this endeavor would involve a lot of money and resources, today, you can create everything you need for your social media persona with just one AI-based social media management app and a few wise clicks. Here's how:
Content makes the social media world go round and round
To put it simply: there's no social media presence without content. Content is and always will be king! You need engaging, original, and fun content to attract and, most importantly, keep your audience interested. However, writing and posting content can take hours daily, and it usually bites a consistent chunk of your budget!
But what if we told you that you can benefit from engaging social media content without spending too much time and money on it? Artificial intelligence can create, optimize, identify popular hashtags and keywords, as well as deploy content with minimum human involvement.
Using natural language generation (NLG), AI-powered social media tools can take a handful of data and transform it into clickable, likable, and sharable content. Find the template, upload the data, and there you have it: brand new, original, and engaging social media content in all its glory! Use different AI tools to analyze your target audience's response to your content and do the necessary tweaks for a perfect match.
Omnipresence is key for social media popularity
We all wish we can be present in more than one place at the same time! While physics prevents our human form to aim for omnipresence, nothing stops us from conquering all social media channels at the same time. Yes, this sounds like a time and nerve-consuming mission to embark ourselves on but who said anything about doing it the old-fashioned way: post by post, image by image, video by video?
Gone are the days when social media presence relied on the hard work of marketers, bloggers, or vloggers? The AI social media posting is dawn is upon us and we can change our business online presence with just a few clicks and a smart machine learning tool! Artificial intelligence can create posting calendars taking into consideration the platform you're posting on, as well as your audience and industry data.
Take, for example, yours truly, Blue Strawberry! This generous AI tool can schedule your posting on four social media channels, and make sure you are always there to engage with your audience. And that's just the tip of the…strawberry! This software can turn one blog post into a source of inspiration for up to 18 months of social media content. Yes, you heard that right! One post can generate engaging and audience-oriented content for up to 18 months! Check the AI version of turning water into wine!
Accurate insight leads to customer delight
Any business, small or large, has one goal and one goal alone in mind: to keep its customers happy! But to achieve such a goal, you first need to know what your customers want, prefer, and desire! Your insight needs to be accurate so you can create prolific campaigns, keep engagement at its highest level, and, well, make a profit.
Social media insights are hard to get a hold of without the right tools in place. And what better tool to monitor your brand's activity on social media than the smartest of them all: an AI tool! Use AI tools for small businesses to analyze your brand's social media content, profile, and audience, so you can keep up the pace with your audience's requests and be one step ahead of your competition.
Artificial intelligence can measure brands and trends across various social media channels. Small businesses need to detect customer trends to answer pro-actively to the demand and meet their expectations ahead. Moreover, AI-based social media tools will help you understand your target audience, as well as keep an eye on the competition, delivering detailed reports about what to post and when to post.