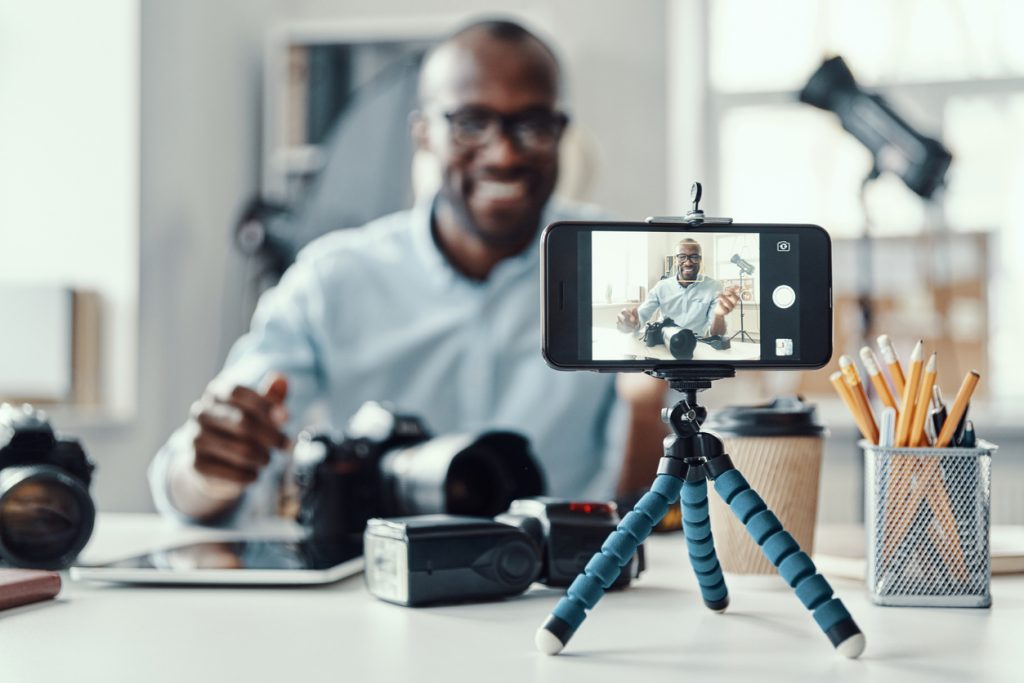 I was never the one to stand in front of the camera. I can never matte my blue shine for it to look the way I want. Hence, why I started a blog instead of a vlog. However, that doesn't mean that I'm not well acquainted with the matter. The benefits of vlogging with AI are endless but today I'll tell you more about my top picks.
Marketing Campaigns
When it comes to social media business and any kind of online economic activity, marketing is key. Marketing will determine your success, growth, sales, reputability, and recognisability. All of these things feed into your overall project and make it work or…not really work.
Social media marketing is essential for online business because that's where most of your traffic is coming from. Vlogging is no exception here. There is some amazing AI out there like Blue Strawberry. Its main feature for vloggers is converting speech from YouTube videos into successful marketing campaigns for social media.
Social Media Post Creation
AI features don't stop there. AI is very handy when it comes to post-planning and creation. It can help you create and edit images and videos. It can generate great captions that are in line with your branding. And maybe most importantly, it can create hashtags important for SEO and algorithm optimization that are sure to make your posts explode.
Social Media Post Scheduling
Another benefit of vlogging with AI is that AI understands the way social media works in a different way to humans. This enables the AI to fight the algorithm in its own territory. This is crucial when it comes to social media post scheduling.
You can have an amazing marketing campaign and content but if you post it at the wrong times it won't do much. AI will help you optimise your posting time in accordance with your audience. Posting the right things at the right time will help your reach and engagement. This will directly increase your traffic.
By now you should be hooked, but if not…read up more about our features.