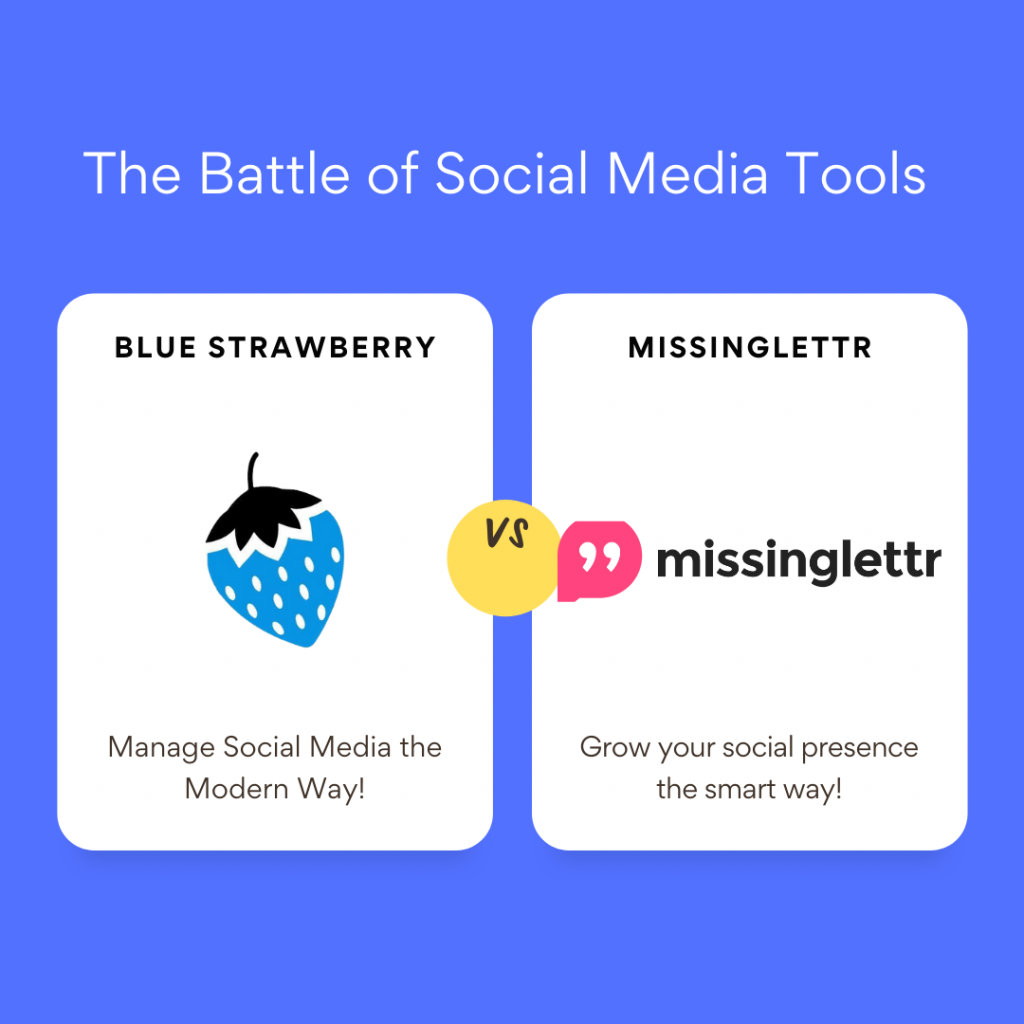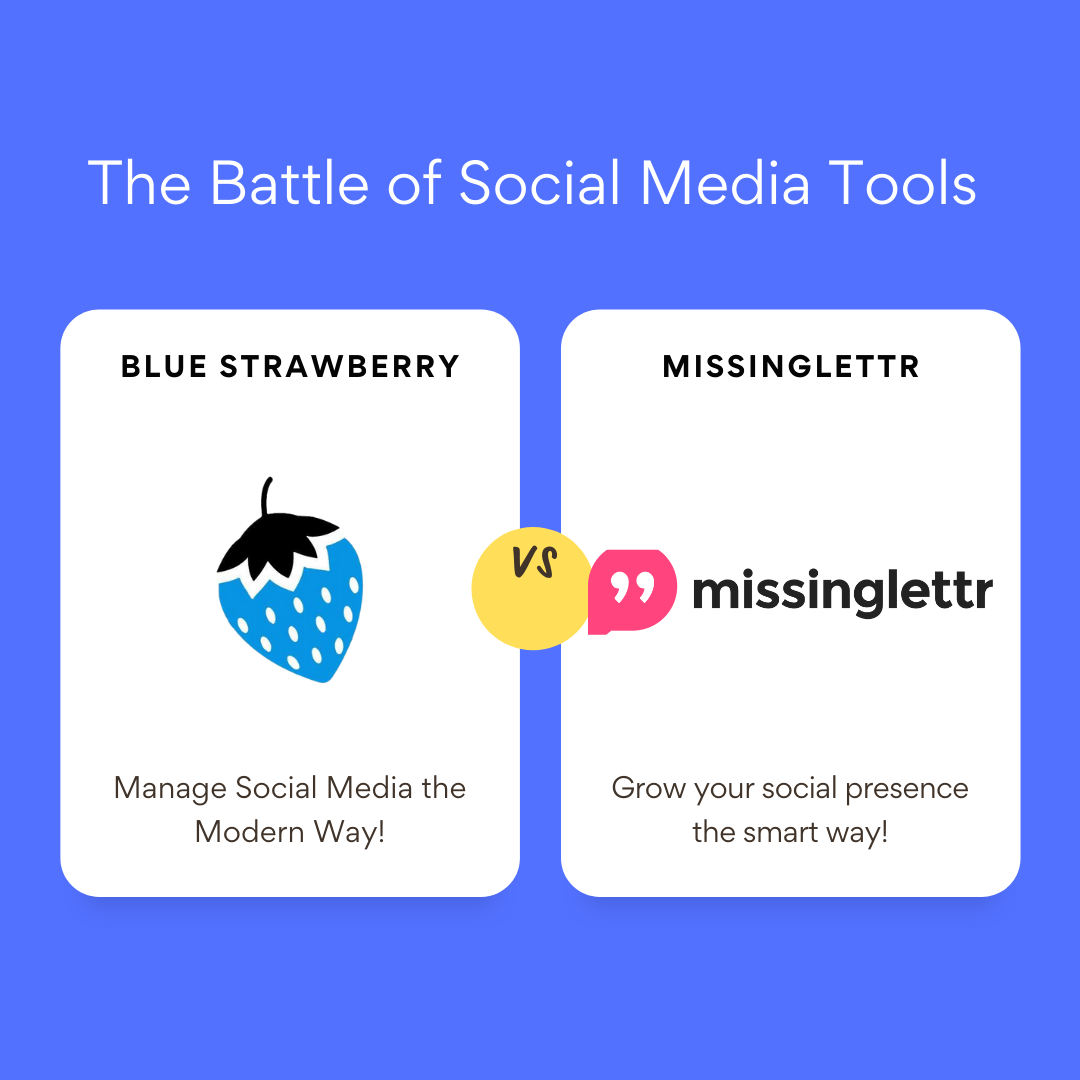 Which Software Will Bring You the Biggest Benefit??
Choosing the adequate social media scheduling tool isn't an easy task but it's nonetheless a crucial one. Depending on your choice you might have different available features and product quality for a remotely or considerably different price. This article will compare Blue Strawberry with its competitor Missinglettr, and I promise we will be impartial.
Features and Services
| | |
| --- | --- |
| Missinglettr | Blue Strawberry |
| It offers four main product features: drip campaign, curate, calendar, and analytics. | Blue Strawberry is a great Missinglettr alternative offering four main features which are: campaign creation, video feature, flexible scheduling, and image editing. |
| All these features offer a different advantage to their clients. Drip campaign helps customers create social media marketing campaigns. It is automatically created and reviewed by the clients prior to use. It can even provide blog posts and YouTube video content. | The main thing about Blue Strawberry is that it uses AI to help out in all its features. With campaign creation, the software guides its users and helps them create, manage, and tailor their social media campaigns to their needs and wants. Video feature assists clients in creating innovative video content for their social media platforms. |
| The Curate feature allows for the careful analysis of the audience's preferences. It helps the client create the most desirable content according to their audience's taste. The Calendar tool allows the client to be aware and stay organised in accordance with their marketing strategy. Finally, analytics offers a great insight into the well…analytics of the overall process and the progress of the campaigns. | With the help of AI, Blue Strawberry uses its flexible scheduling feature to help its clients create the most suitable plan for their business goals. This improves growth and is money efficient. Finally, image editing is made simple with this Blue Strawberry feature. Don't waste time and money on expensive software just leave it to Blue Strawberry. |

Features and Services of Missinglettr VS Blue Strawberry
Pricing
Missinglettr offers three different price plans: Free, Solo, and Pro. Each plan has a different variety of features included in it. Their prices range from $0 to $59 when billed monthly. They also offer upgrades for agencies or a $49 upgrade for the Currate feature.
Blue Strawberry offers four different price plans: Starter, Basic, Standard, and Professional membership. Each of these plans comes with different features and benefits included. Their prices range from $10 to $99 when billed annually or $12.50 to $125 when billed monthly.
Individual Benefits
Missinglettr offers a completely free plan which is a great way to give insight to new customers and small businesses unsure of taking a financial risk.
Blue Strawberry uses its AI to help out small businesses, entrepreneurs, influencers and vloggers make their content more creatively engaging and innovative.
We've got something for YOU!
Congratulations if you came all the way to the end. As a reward for your close attention, we're giving you a FREE taste of our platform. Yes you heard us! Click here and sign up for a FREE Trial now!