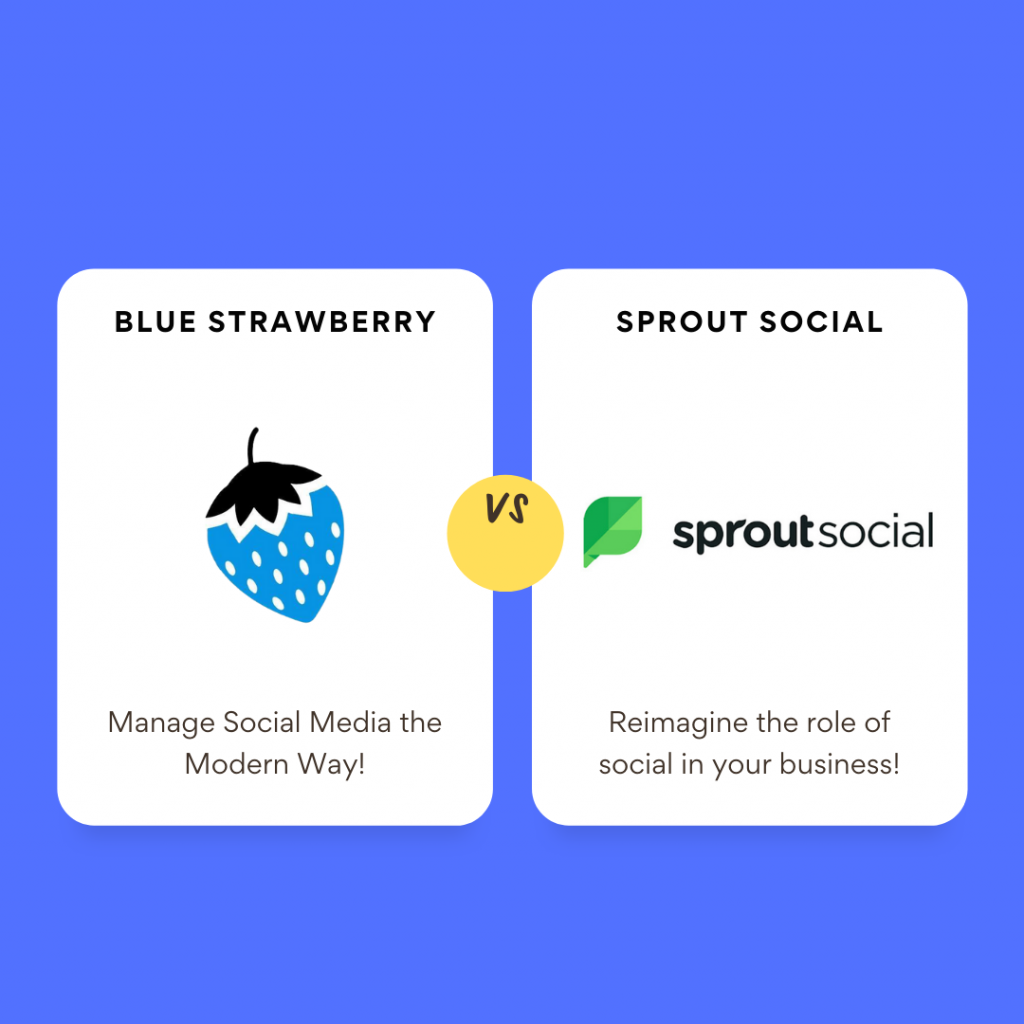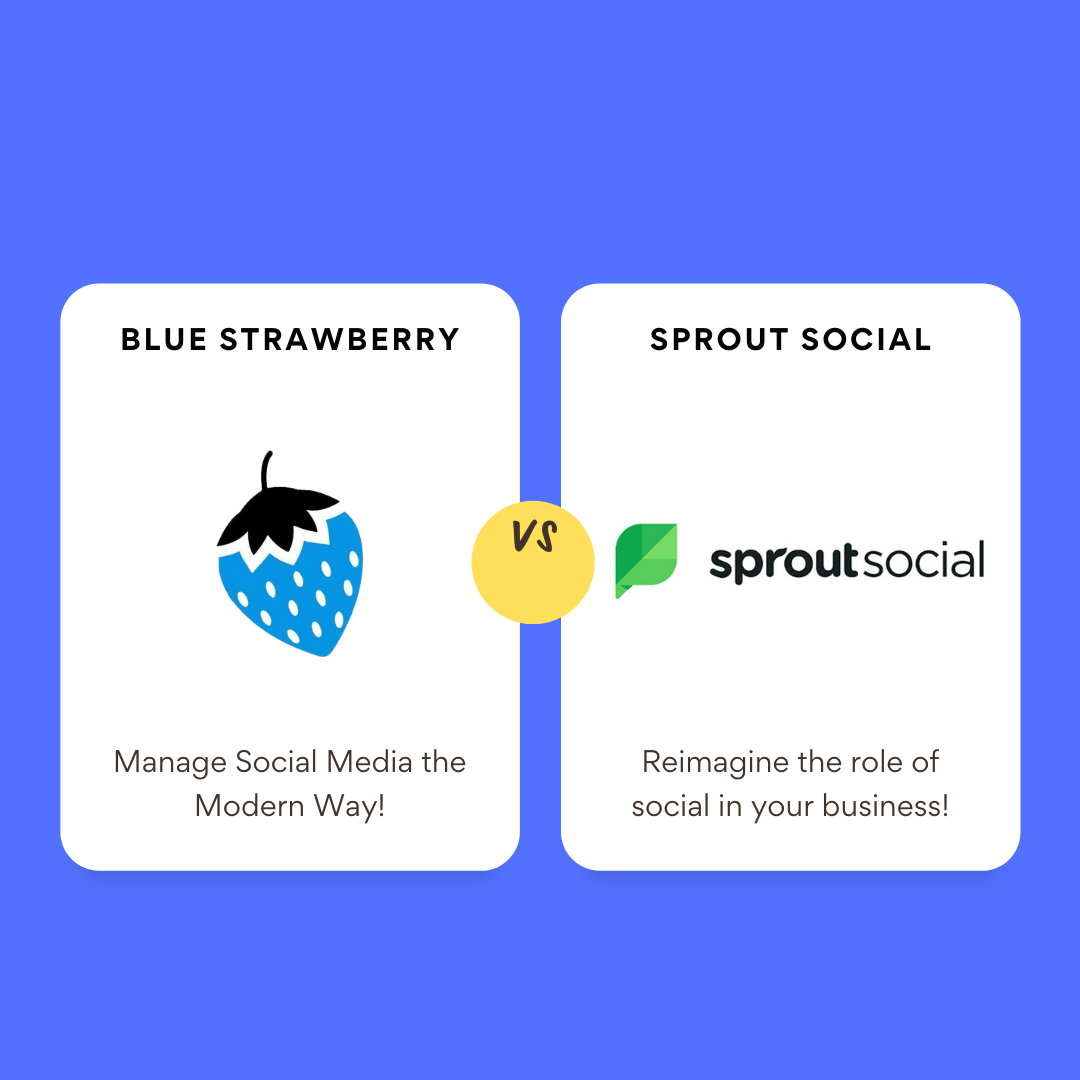 Which Software is the Best Fit For Your Needs?
Choosing the right social media scheduling tool isn't an easy task but it's nonetheless an important one. Depending on your choice you might have different features and product quality for a slightly or significantly different price. This article will compare Blue Strawberry with its competitor Sproutsocial, and trust me, we will be objective.
Features and Services
| | |
| --- | --- |
| SproutSocial | Blue Strawberry |
| It offers four main product features: engagement, publishing and scheduling, analytics, and listening. | When it comes to Blue Strawberry it acts as a great SproutSocial alternative with the following features: campaign creation, video feature, flexible scheduling, and image editing. |
| All these features offer a different asset to their clients. Engagement deals mostly with customer engagement and decluttering inboxes. It offers different features from a bot builder to the smart inbox and message tagging. | The main thing about Blue Strawberry is that it uses AI to help out in all its features. When it comes to campaign creation, the software guides its users and helps them create and manage their social media campaigns. Video feature makes it simple and easy to create engaging video content to include in their social media campaigns. |
| Publishing and scheduling on the other hand deal with social media scheduling. This feature allows SproutSocial clients to fulfill their post scheduling needs in an effective way. Analytics offers a great insight into the well…analytics of the overall process and the progress of the campaigns. Finally, the listening feature offers a great array of audience analysis and customer research tools. | With the help of AI, Blue Strawberry uses its flexible scheduling feature to help its clients create the best plan for their desired goals. It helps clients save time and money they could spend elsewhere. Finally, image editing is made simple with this Blue Strawberry feature. Don't waste time and money on expensive software just leave it to Blue Strawberry. |
Features and Services
Pricing
SproutSocial offers three different price plans: Standard, Professional, and Advanced. Each plan has a different array of features included in it. Their prices range from $89 to $249 when billed annually or $99 to $279 when billed monthly.
Blue Strawberry offers four different price plans: Starter, Basic, Standard, and Professional membership. Each of these plans comes with different features and benefits included. Their prices range from $10 to $99 when billed annually or $12.50 to $125 when billed monthly.
Individual Benefits
SproutSocial offers an amazing predetermined tool to help you choose the plan based on your needs based on your desired usage, business type, or industry you're working in.
Blue Strawberry uses its AI to help out small businesses, entrepreneurs, influencers and vloggers make their content more creatively engaging and innovative.
Ready To Take a Bite?
For taking the time to go over the article and surviving until the end, we have something for you! For a limited time Blue Strawberry is offering a FREE Trial to new users.
Click here and give it a try!