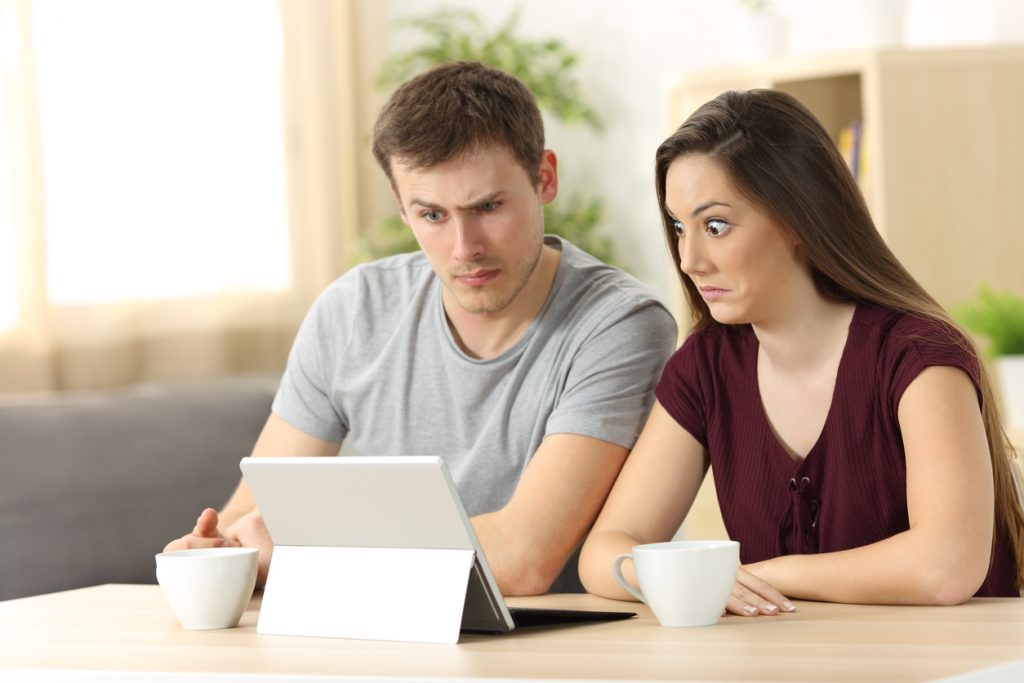 In 2021 news travels quickly so there is no difference if you're living on an island in the Pacific Ocean or a multi-million city. As long as you have an Internet connection you can access anything in real-time. This is great, but it also means that your mistakes are recognized in real-time on social media and that a lot of damage can be done if you slip or just don't investigate enough before posting that one post. Let's have a look at some social media failures examples.
You have to be informed and always take into account the magnitude your social media post may have on your audience.
Here are some examples of not-so-great campaigns, and what NOT to do on social media.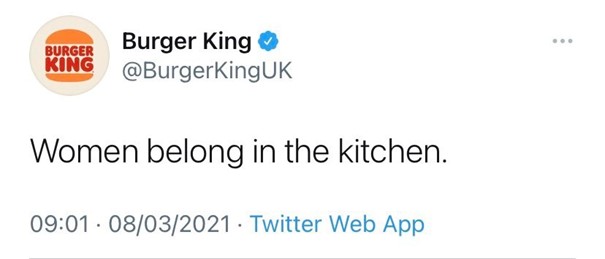 Burger King – Wow. This one is pretty obvious. To expand on this a little further, this was even posted on women's day. Burger King soon apologized and said that they simply wanted to draw attention to the fact that only 20% of professional chefs in the UK are women and that there is room for improvement in that field. Although they may have had a good idea, this was communicated in a really bad way on social media. It did bring attention to the problem, but a lot of damage control had to be done to make it better.
Sex Jokes – Even people not connected to advertising know the old saying "Sex sells". Still, you might reconsider this. If anything, Millennials and Gen Z have shown us that they won't tolerate sexism and misogyny so think twice before posting that hot and spicy content on social media. This doesn't mean it has to be completely avoided, it's just that you have to realize that sexism won't be tolerated.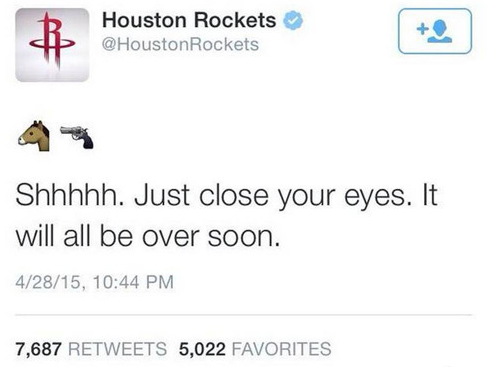 Animal Rights – When the basketball team Houston Rockets faced the Dallas Mavericks in the NBA playoffs they decided to bring their trash talk to a different level. They decided to post a gun to a head of a maverick (a horse that has not been branded yet) – Dallas' mascot. In the end, the employee who tweeted this on social media, lost his job because for some people this was a bit more than just friendly banter between two rival teams.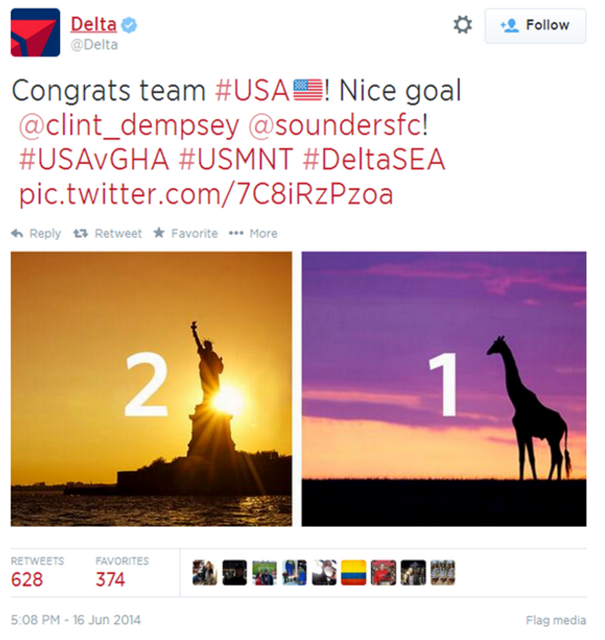 Investigate, confirm, then investigate some more – Never assume anything. Check twice if needed. When the US football team faced Ghana in the world cup, Delta decided to congratulate them with a Statue of Liberty photo representing the USA and a picture of a giraffe representing Ghana. The only problem why their social media fails is that there are no giraffes in Ghana. This makes you look not only uninterested and uninformed but some people might consider it racist.