The evolution of technology has paved the way for innovative communication tools, such as personal video messaging software, which is revolutionizing how we connect, engage, and foster relationships in both personal and business contexts. Small businesses, which often operate with limited resources and must compete with larger enterprises, can particularly benefit from leveraging these advanced communication tools.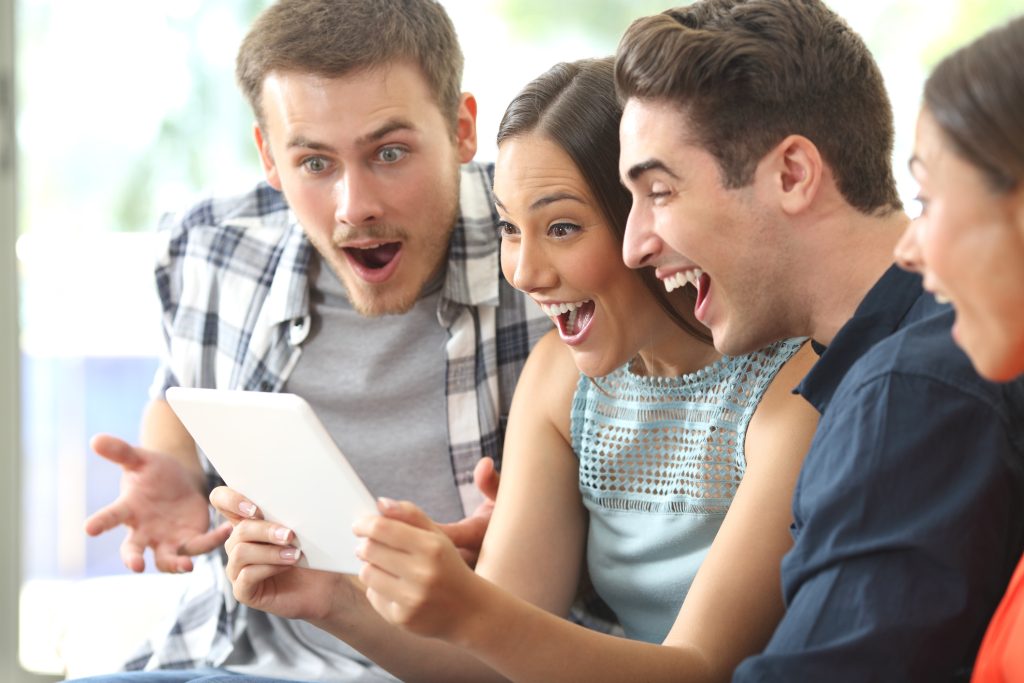 Here's a look at how personal video messaging software can become a game-changing factor for small businesses:
Enhanced Communication and Relationship-Building
Personalization: Personal video messages can resonate more deeply with clients and customers than a generic email or text message, as they add a human touch to digital communication. Sending personalized video messages for greeting, thanking, or addressing client queries can build stronger relationships.
Visual Appeal: Visual content often proves to be more engaging and impactful than text. Through video messages, businesses can effectively convey information while also making their communications more vibrant and memorable.
Efficient and Cost-Effective Marketing
Direct Customer Engagement: Small businesses can utilize personal video messaging to create targeted and personalized marketing campaigns, thereby directly engaging with their customers in a more intimate and impactful way.
Product Demos: Demonstrating products or services through video messages allows businesses to showcase features and benefits in a detailed and visually engaging manner. This can enhance customer understanding and boost sales.
Improving Customer Service and Support
Enhanced Customer Interaction: Addressing customer queries, complaints, or feedback through personal video messages can elevate customer service quality, showcasing a business's commitment to addressing individual customer needs.
Instructional Videos: Sending instructional or troubleshooting videos in response to customer inquiries can be more effective than text explanations, providing clear, easy-to-follow solutions to their issues.
Empowering Remote Work
Flexible Communication: In the era of remote work, personal video messaging software allows employees to communicate and collaborate effectively without being bound by real-time constraints.
Employee Training: Personal video messages can be used for training and onboarding new employees, delivering important updates, or sharing knowledge within the team in a more personalized manner.
Driving Sales and Conversion
Sales Pitches: Utilizing personal video messages to deliver sales pitches enables businesses to create a more compelling and engaging case for their products or services.
Follow-ups: Personalized video follow-ups after a client meeting or sales pitch can keep the communication channel warm, making it more likely to convert leads into sales.
Strengthening Internal Communication
Team Building: Sending personalized messages or updates to team members, acknowledging achievements, and celebrating milestones via video messages can foster a positive work environment and strengthen team bonds.
Clearer Communication: Conveying complex information through video messages can ensure clearer and more comprehensive communication, minimizing the risk of misunderstandings.
Inclusion in a Global Marketplace
Global Reach: Small businesses can utilize personal video messaging to reach out to international clients and partners, transcending geographical barriers and cultivating a global presence.
Multicultural Connection: Video messages allow businesses to showcase their personality and cultural nuance, building connections with a diverse clientele across various geographical locations.
Final Thoughts…
In essence, personal video messaging software presents many opportunities for small businesses to enhance their internal and external communication and carve out a niche in the competitive business landscape. Small businesses can enhance customer loyalty, boost sales, and foster a positive organizational culture by building more personal, visually engaging connections. In an era where digital presence and robust communication have become paramount, personal video messaging emerges as a versatile and potent tool, driving small businesses towards sustainable growth and success. A great company for video messaging software is CEEM, you can find them by clicking the link here: https://www.ceem.com/
In the digital era, where communication modes have undergone radical transformations, small businesses often find themselves seeking an amalgamation of innovative strategies to enhance their digital footprint and engagement. Leveraging personal video messaging software provides an excellent starting point, and this strategy can be complementally amplified by astute social media activities powered by advanced tools like generative AI content creation platforms. Blue Strawberry offers you the perfect opportunity to run your social media in compliment to Ceem.