In the vast landscape of blogging platforms and website builders, one name consistently stands out: WordPress. Established in 2003, WordPress has matured from a simple blogging tool to a comprehensive content management system (CMS).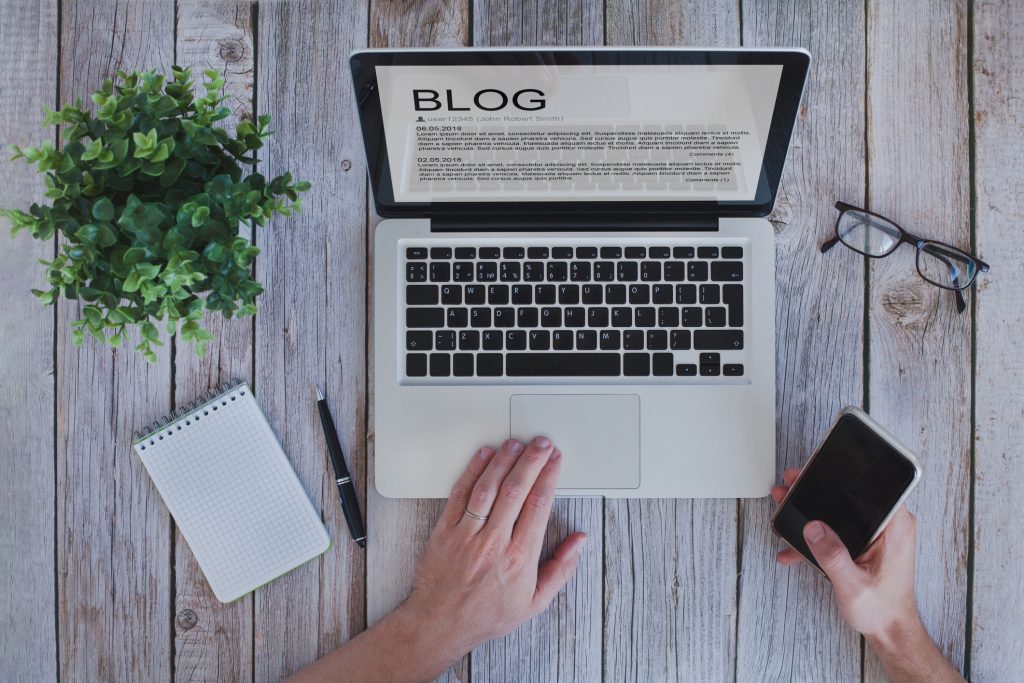 WordPress is a content management system (CMS) and blogging platform that allows users to create and maintain websites without needing to know how to code. Originally designed as a platform for blogging, WordPress has since evolved into a highly versatile system, suitable for building a wide range of websites, from simple blogs to complex e-commerce sites and portfolios.
Here are the reasons why WordPress is considered the best blogging software:
Open Source and Free: WordPress is an open-source platform, meaning its source code is freely available. This has led to a massive community of developers, designers, and users who constantly contribute to its evolution. Also, you can download and use WordPress at no cost.
Customizable and Extensible: WordPress boasts over 55,000 plugins in its official repository. These plugins, ranging from SEO tools to social media integrations, allow users to extend the functionality of their blogs without having to touch a line of code.
Themes Galore: Whatever your aesthetic or branding requirements, there's a WordPress theme that fits the bill. Thousands of free and premium themes are available, which means you can make your blog look precisely the way you want.
User-friendly Interface: With its intuitive dashboard, WordPress is straightforward to use. Even those without any technical background can publish content, add images, and manage comments with ease.
SEO Friendly: WordPress is coded in a way that makes it easy for search engines to index its content. With additional plugins like Yoast SEO, bloggers can further optimize their content, enhancing their chances of ranking higher in search results.
Strong Community Support: Given its vast user base, any problem you encounter has probably been faced and solved by someone else. There are countless forums, tutorials, and online resources available. Plus, WordCamps (WordPress conferences) are held globally, fostering community collaboration and learning.
Scalability: Your tiny personal blog can grow into a massive online magazine or even an e-commerce store without outgrowing WordPress. It's a platform that can scale with your needs.
Built-in Blogging Features: Comments, tags, categories, drafts, revisions, and more – WordPress comes with all the built-in functionalities that bloggers need.
Multimedia Support: Apart from text, WordPress allows easy embedding of videos, audios, and images in posts. You can even create photo galleries or embed content from platforms like YouTube or Twitter seamlessly.
Mobile Optimization: Many WordPress themes are responsive, meaning they look good on any device, be it desktops, tablets, or mobile phones. Plus, there are mobile apps for WordPress, making it easy for bloggers to post on the go.
Safety and Security: With regular updates, WordPress ensures that its software is secure. Plus, numerous plugins are available to beef up the security of a WordPress site.
Multi-language Support: WordPress supports more than 70 languages. Whether you want a blog in French, Spanish, Arabic, or any other language, WordPress has got you covered.
E-commerce Ready: If a blogger decides to monetize their site by selling products, they don't have to migrate to a different platform. With plugins like WooCommerce, WordPress can be transformed into a full-fledged e-commerce platform.
Integration Capabilities: WordPress effortlessly integrates with many third-party tools and platforms, including email marketing software like MailChimp or CRM systems like Salesforce. This means that as your blog grows and your needs diversify, WordPress can still accommodate them.
Regular Updates: WordPress is a constantly evolving platform. Every update brings security enhancements, bug fixes, and sometimes new features, ensuring the platform remains modern and secure.
Backward Compatibility: While the platform always moves forward, it respects its past. This means that even as you update to the latest version of WordPress, your older plugins and themes will still generally work.
Custom Post Types: WordPress allows for custom post types beyond standard posts and pages. This is especially useful for websites needing different content types like testimonials, portfolios, products, etc.
Multisite Feature: Advanced users can leverage WordPress Multisite to run multiple blogs or websites from a single WordPress installation. This is ideal for managing multi-language sites or a network of blogs under one umbrella.
Accessibility: WordPress takes accessibility seriously. Many themes and features are designed to be accessibility-ready, ensuring that content is available to all users, including those with disabilities.
Scheduled Posts: Bloggers can write content in advance and schedule them to be published at future dates. This allows for consistent content delivery, even during the blogger's downtime.
Role-based Access: You can have multiple authors and contributors on a WordPress blog, each with specified roles and capabilities. This facilitates team-based content creation while ensuring that only authorized personnel can make significant changes to the site.
Built-in RSS Feeds: With built-in Really Simple Syndication (RSS) feeds, readers can subscribe to a blog's updates using an RSS reader, thus increasing the potential for retaining readership.
SEO Permalinks: WordPress allows you to customize your URL structure, making it SEO-friendly. A well-structured URL can give search engines insights about a page's content and is more user-friendly.
One-click Install: Many web hosts offer one-click WordPress installation, making it easier than ever for new users to start their blogging journey.
Automatic Backups: Through various plugins, bloggers can schedule daily, weekly, or monthly backups of their websites. This ensures data safety in the event of any mishaps.
Active Development: The future of WordPress is promising. Given the vast community of developers and its global usage, there's constant development in core software and the plethora of plugins and themes.
Global Presence: WordPress's worldwide usage has led to localized communities. Many cities globally have WordPress meetups, where enthusiasts share knowledge and foster collaborations.
In conclusion…
In essence, WordPress's success isn't accidental. Its user-friendly features, customization possibilities, and robust community support make it unparalleled. For bloggers, from beginners to professionals, WordPress continues to be the gold standard in blogging software.