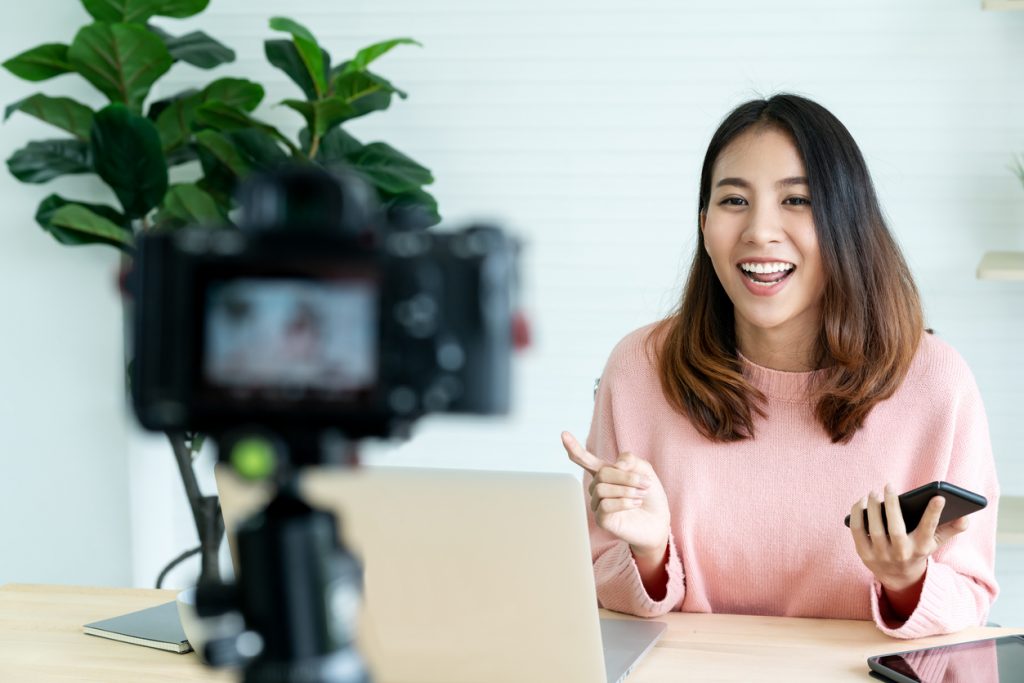 Hi, Blue again! What's up with the camera? Oh, you're filming new videos for your business and social media! Nice!
I can give you a hand with that. Let me hold the camera and give you some useful tips and tricks on how to make great, eye-catching videos.
Are videos for social media better than other content?
Videos attract significantly more attention than static images. You know what they say – a picture is worth a thousand words. How worthy is a moving image then? A million words? A billion? You can definitely say a lot in just a few seconds in a good video.
It's a good idea to invest in videos for social media in your marketing campaign. They are a great choice if you want to get amazing business results. And if you want to go viral. A video editor for Instagram can help you create high-quality videos that are tailored to the platform's specific requirements. This can help you improve your reach and engagement, and ultimately achieve your marketing goals.
Different types of videos for social media
Q&A / FAQs
The audience loves those. If you've noticed that there have lately been a lot of questions from your followers, why not gather them up and answer them in a video?
Similarly, if your followers often tend to ask similar questions, why not make a FAQ video about your product/service? You can also pin it on top so that it's the first thing visible when someone clicks on your profile.
Giveaways, sales, contests
Is there anything better than getting a discount or getting something for free? Of course, your followers aren't the only ones who will benefit from these. Giveaways, sales and contests will attract more followers and engage the existing ones.
There are different ways in which you can include videos in this process. For example, you can explain the giveaway rules in a video or film the winner announcement.
News
Speaking of announcements, videos are a great channel for news.
If you're introducing a new line of products, have some new services on offer, or have an exciting event coming up, share your excitement with others via video.
What should my videos for social media look/be like?
Length
The first thing you'll think about when creating videos for social media is their length. The rule of thumb is the less, the better, or the shorter, the better.
The vast majority of people won't last through a whole half-an-hour video if they've stumbled upon it while scrolling through their feed. So, keep them short – we're talking about 15-second to 3-minute videos at most here.
Make sure you say everything you need to say in this short amount of time.
Content
The content you offer in your videos should be informative, inspirational or fun. Ideally, of course, every video should include all three qualities.
Eye-catching and visually appealing
If you've not grabbed your followers' attention in the first few seconds of your video, it's extremely likely that they'll keep scrolling.
To keep them watching, always create gripping, visually attractive, eye-catching videos. If your videos for social media look professional, your audience will be more interested in your content.
How can AI make videos for you?
Blue Strawberry offers an amazing video generator feature. Just by using your post or page, we can quickly create effective and unique video content for your marketing campaign.
Vice versa, we can use your YouTube videos to generate content and build an entire social media campaign.
It's quick, user-friendly and automated. You don't have to spend days learning how to make perfect videos for social media. AI will do it for you.