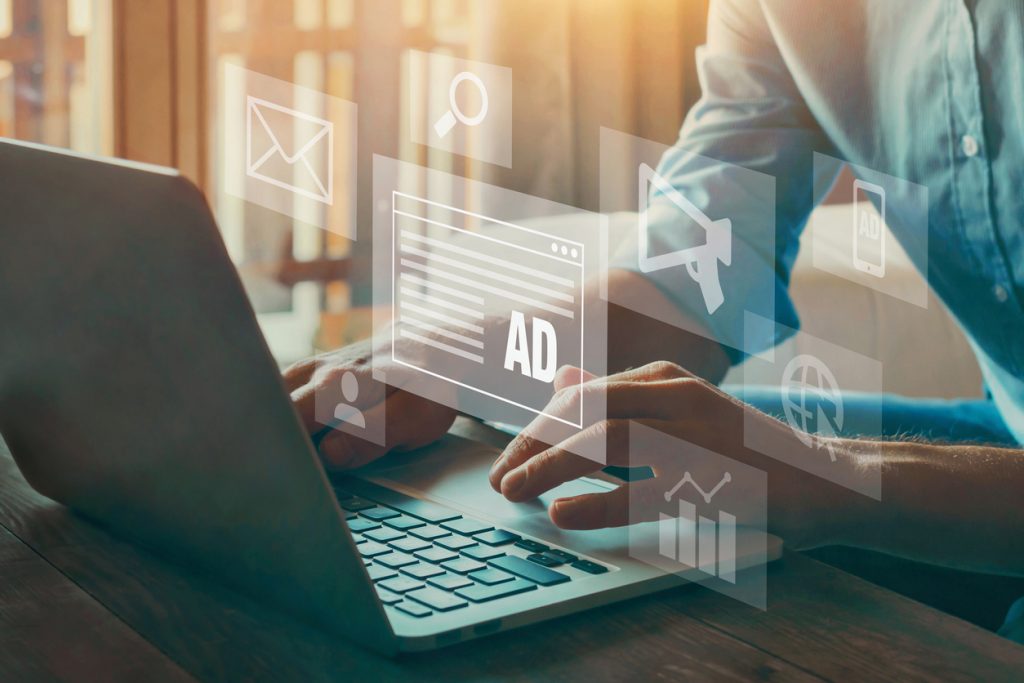 There's no time like today to start building your social media strategy for 2022! With 4.33 billion users of social media worldwide, marketers know there's no way around social media platforms if they want to reach their audience and increase their sales fast and organically. Social media is a precious tool to create brand awareness, build customer relationships, and increase revenue. It is the Holy Grail for marketers who want to explore all that social media networks have to offer and are ready to put new social media marketing strategies to test.
The average social media user spends about 2 to 2.5 hours per day on social media channels. This means that you have 2 to 2.5 hours to convince them to choose your brand, follow your social media accounts, and purchase the products you're selling. Make the most of that time and invest in new social media marketing strategies to consolidate your online presence and increase your engagement rate. Keep up with the trends to stay relevant and expand your follower base.
Marketers like you need to be ready for an environment dominated by a pandemic, but also for new technologies, innovative business models, and a change of consumer behavior. Analyze the way customers interact with social media, so you can fine-tune your marketing strategy. Check out the predictions for 2022 and make the adjustments your business needs to be one step ahead of its competitors!
Interactive marketing will bring in new customers
Social media has proven that if there is one way to increase engagement is direct communication with the audience. Consumers are smart and will not fall for a generic social media activity. They need to feel seen and understood and the only way you can do this is through interactive marketing. The tactic is not new, but it will definitely reach new heights in the years to come. It is a strategy that involves a direct response to the consumer's behavior, preferences, and actions.
Personalization is now a priority for successful social media campaigns, and interactive marketing can provide the tools you need for two-way interaction. Whether we are talking about a responsive website design for smooth user experience, interactive tools associated with your social media, or access to questionnaires, games, polls, interactive videos, and contests, everything works. The consumer needs to be in the center of your attention because they have the power to make or break your business. Give them the tools to use their power for good!
Influencer marketing will focus on micro-influencers
Influencer marketing is already changing the scene of social media marketing. A large number of consumers rely on influencers for their shopping decisions. More and more businesses decide to pay influencers known for their large base of followers to promote their service or product on their channels. Some of them can receive even $25,000 per post. You may say that this is old news! Well, it might be. For brands who collaborate with mega-influencers (1 million to 5 million followers).
However, 2022 will see the rise of the micro-influencer (10K – 100K followers). There's already a subtle shift in the consumer's behavior regarding macro-influencers. It seems consumers have had enough of mega-influencers taking advantage of their increased visibility and a certain distrust is starting to eat out of their relationship. Their eyes are turning now towards micro-influencers. Those hard-working influencers with a higher engagement rate due to their smaller base of followers are ready to promote your business through valuable content. They usually activate in a more specific niche and make it easier to target the right audience for your products or services. Moreover, working with micro-influencers offers access to more loyal followers.
Social media platforms will become shopping channels
The practice of giveaways, promotions, and discounts offered on various social media channels is not new. Because of the COVID-19 pandemic, people turn to online services for their purchases. 2022 will see social media accounts double as shopping platforms. Your business' social media account can become a shop window to your products or services. Use this feature and wait patiently for the results!
Platforms like Facebook, Pinterest, and Instagram took advantage of this trend and developed shop features that allow sales directly from the platform. You now have Facebook pay and the Shops feature for e-commerce, as well as the possibility to place food orders and sell products on Instagram. The "buy" button on social media platforms is a feature loved by both consumers and businesses. Why not give it a try?!
Ephemeral content and livestreaming will increase engagement
While ephemeral content is just that…ephemeral, being accessible only 24 hours or so, it can make a long-lasting impact on your social media presence. You can find it on Instagram and Facebook as Stories or Snapchat as Snaps. It can be a photograph, a video, a live broadcast, a test, or anything else meant to entertain the 1.66 billion daily active users of Facebook, the 800 million users of Instagram, and 187 million fans of Snapchat. Your target audience awaits! Ephemeral content can significantly increase engagement rate by opening a direct communication channel with the consumer and generating an immediate response from your audience. It will also highlight your dedication to the public and consolidate their trust in your products or services.
There's also an increased demand for live videos on various social media platforms. Instagram Live and Facebook Live are trending, and it seems that Twitter, YouTube, and LinkedIn want to jump on the trend too. In 2019, Internet users watched 1.1 billion hours of live video. That should count to something (or a lot!) when you're putting together your marketing strategy for 2022. Moreover, there's a significant switch from offline events to virtual events, many of them – festivals, concerts, fashion shows – embracing the concept of live video to allow the public to get involved.