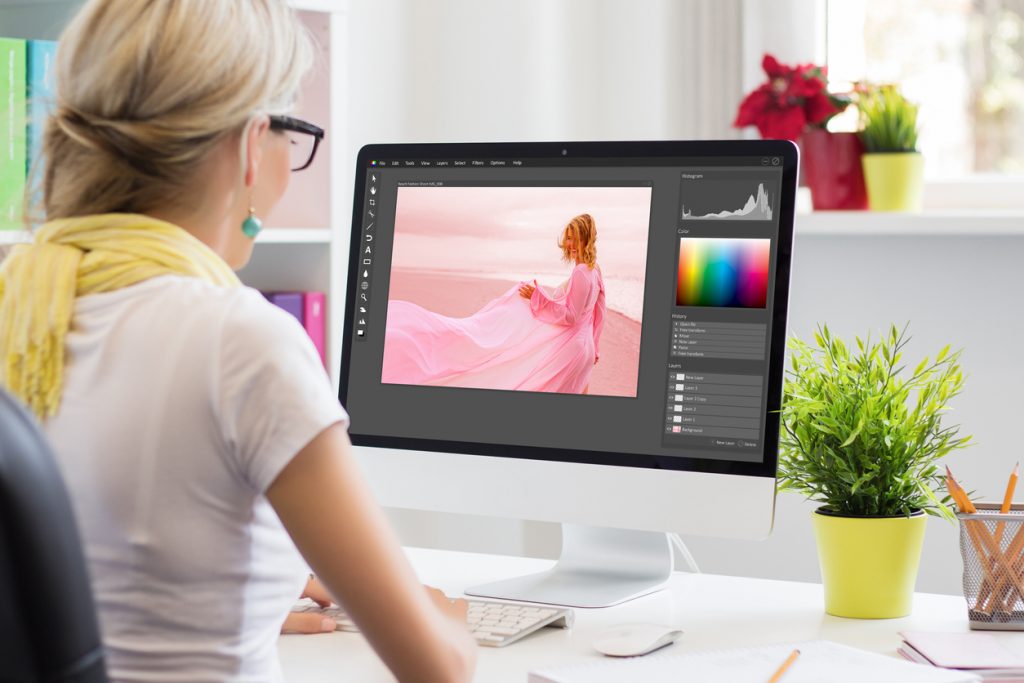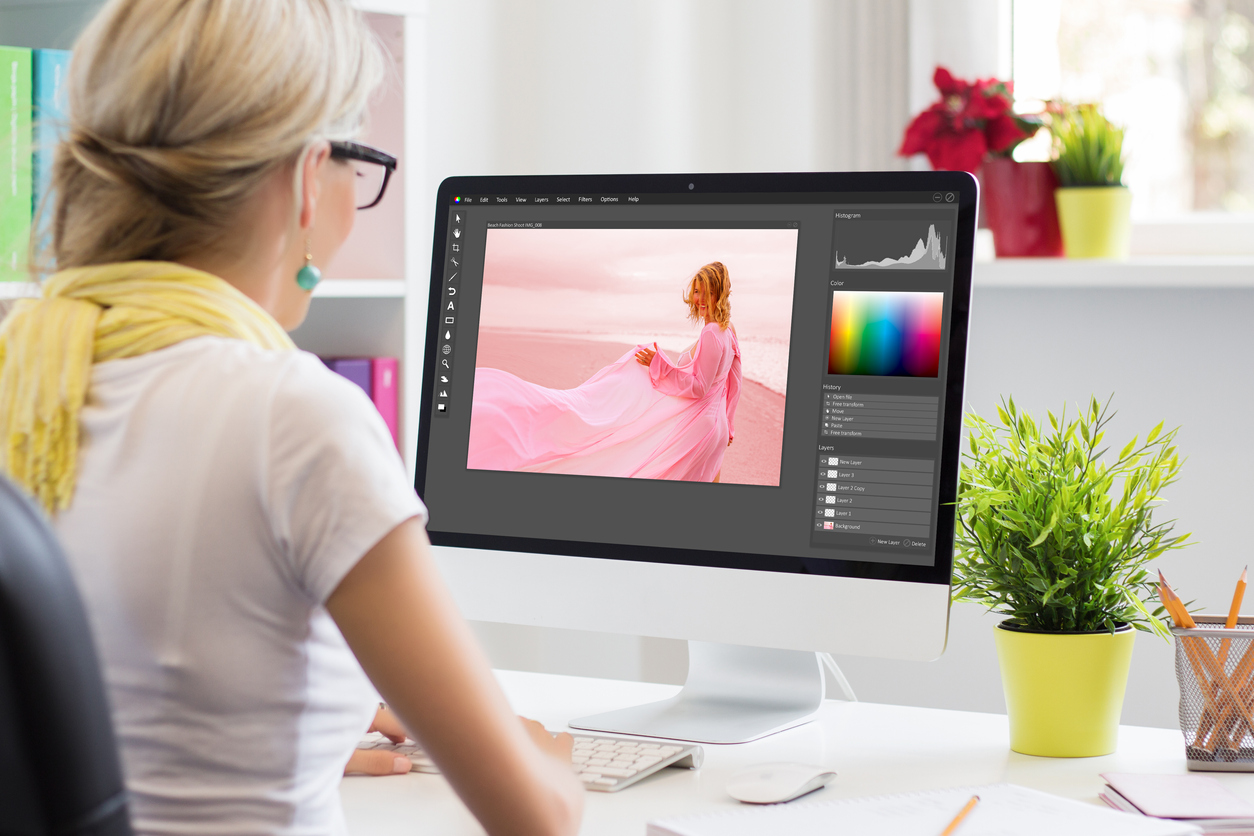 Image editing is no longer a trend but a necessity for many businesses. Even I, Blue Strawberry, admit that, at times, I use it to visually lose a few pounds or make myself a bit bluer than I really am. It's okay! Everybody does it. Well, not everyone wants to look bluer, but they all want to look perfect in photos.
So, while many understand the urge to use image editing for their personal photos and when they share their photos on social media accounts – to either impress everyone with their sceneries or show their ex what they're missing out on – what's the deal with image editing for small businesses? How can businesses benefit from editing their images? Let Blue Strawberry show you:
Automatic photo improvement
What can be better than having your photos automatically enhanced with just one click? Automatic photo improvement can instantly correct certain imperfections in your photos while adjusting settings like saturation, contrast, and brightness to visually please the viewer. It is fast and effective and will help you post photos that stand out in the ocean of brands trying to promote their products with the help of social media and images. Since your audience has short-span attention and can easily be distracted when scrolling through social media, one visually-pleasing photo can be worth more than one thousand words!
Error corrections in an instant
Whether you notice photobombs or missed imperfections, a photo editor tool can help you remove any unwanted details from a photo and create the illusion of perfection. I'm talking here about covering, removing, or blending stuff, all easy to manage actions when you decide to use a photo editing app. For example, a fly has landed into your shot of a model posing in a bathing suit, or a slice of cake simply doesn't have enough icing sugar on top. A smart photo editor can remove that nasty fly in an instant and make sure the icing sugar is plentiful.
Crop and resize images as your heart desires
Photo editors allow users to crop and resize their images to perfectly fit the requirements of social media platforms. Whether you want the perfect image size for your Instagram Feed, prefer a larger photo for your Stories, or want to keep it basic for LinkedIn, the task of adjusting your photo to the perfect dimensions is so simple and easy that even a strawberry can do it. Photo editing allows for fast image scaling according to your size requirements offering users the possibility to adjust both the height and width of their photos.
Filter variety to resonate with your brand's visual approach
Filters are becoming more and more popular because they can create a reality that matches our own visions. Businesses use filters for their photos to post images that better resonate with the universe of their brand. For example, if your brand sells vintage articles, you can always add vintage filters to your product photos to invite the viewer to discover that magic long-gone word they are longing for. Or, if you sell home furnishing, you will want photos that create a relaxing and inviting setting to lure people and convince them to buy in an attempt to recreate the atmosphere you promote. Social media is all about filters and you'll rarely find Instagram, Pinterest, or Facebook photos that haven't been touched by a photo editor.
Increased engagement and brand credibility
Last but not least, photo editing can help boost your brand credibility and increase engagement with your audience. The public that follows social media responds better to photos than words! Marketing strategies are often based on a plethora of edited photos to create the world target audiences want to see. Photo editing allows you to have your brand recognized and remembered due to a certain type of photo editing, color palette, color variations, patterns, etc. It also helps you earn your audience's respect and trust. Images edited in a personal style earn a significantly higher rate of engagement than stock photos because they allow the audience to see the real people behind the photos.
That being said, it is obvious that your next step should be to download Blue Strawberry now and let it do its magic. Because, yes, Blue Strawberry can do more than just create awesome social media campaigns for up to 18 months and turn YouTube videos into content. Equipped with photo editing features, like effects and resizing, Blue Strawberry will help you post Pulitzer-worth (not really, but you understand where I'm going with this) photos that contribute to your brand awareness and visibility. Let me give you a hand and wow your social media followers with memorable photos that reflect your brand's personality and your creativity!