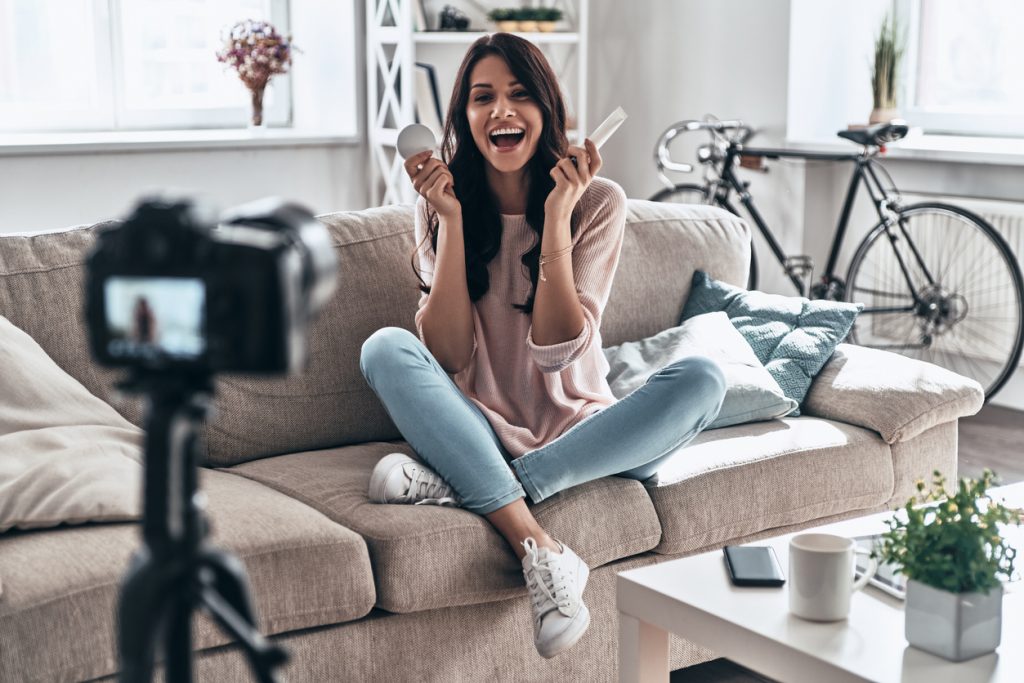 At the most basic level, influencer marketing is a tool of social media marketing. It uses individuals with a large following to endorse and promote products. They are often seen as experts in their niche that can establish social proof for a brand. In other words, influencer marketing relies on the recommendation of a certain persona regarding various products or services. It is an excellent way to expand a brand's audience organically and increase brand awareness and, of course, sales.
From traditional posts to live videos and Instagram Stories, influencers take advantage of all the marketing weapons they have at their disposal on the platforms they inhabit. Trends are changing even for them, so they need to stay up-to-date and face them bravely and proudly. The same goes for business owners. There's no way around social media marketing strategies if you want to keep up with the competition and, more importantly, be one step ahead of them. You need to establish your influencer marketing strategy and you need to do it now. Here's how:
1. Set your strategy goals
Just like with any marketing strategy in the history of humanity, the first step you need to take for a successful influencer marketing campaign is to set your goals. You'll be surprised by how many business goals you can achieve through well-thought influencer marketing campaigns:
brand awareness consolidation – influencers with a large base of followers can make your brand known to their audience. This contributes to brand awareness and increases visibility among their followers.
target audience expansion – influencers activate in specific niches and, if you find the best way to adapt your product or service to their influence sphere, you can promote your brand to a new target market.
lead generation boost – working with influencers allows your brand to get more leads, and consequently, more customers. Your campaign helps potential customers see the story behind the brand and this may impact your leads.
sale increase – the end goal of any marketing strategy, the increase of sales, can be easily achieved through a smart collaboration with influencers that activate in your niche.
It is important to define your goals in the early stage of your campaign and track its performance to identify aspects that need improvement and changes.
2. Choose a type of influencer campaign
Once you have your goals set and you know your audience, you can choose the type of influencer campaign you want to send out into the world of social media. You can decide on a guest posting campaign when the influencer allows you to post on their blog or social media account. You can also choose to work together with the influencer to find the best strategy for your brand. Or simply ask them to mention your brand in one of their posts – either photos, videos, lives, etc.
Regardless of the type of campaign you want to put into practice, make sure it is creative and irresistible to both the influencer and consumer. Materialize ideas that gravitate around important keywords and add value to their content. There are various tools that allow access to top keywords, so you won't have any problem finding the ones that resonate with your campaign and influencer of choice. We recommend choosing low-competition keywords frequently searched for to impress the influencer with increased traffic.
3. Find the best influencers for your brand
Mapping the influencer landscape will help you get to know the industry and find the best influencers for your campaign. Understand the differences between various types of influencers – nano-influencers vs. macro-influencers and everything in between. Observe the influencers' behavior and see how they work before entrusting your brand into their hands.
You can choose to work with different categories of influencers: bloggers, social media influencers, celebrities, industry experts, and even customers or other brands who pose no threat to your business. Focus on collaborations with influencers who share your audience and provide guest blogging opportunities or the perfect environment to share your content and provide link-building. You can also find influencers using hashtags and tools like InfluenceGrid for TikTok, and Awario for a variety of other social media platforms.
4. Connect with the influencers
Now that you know what you're doing, you can get in touch with the influencers. Limit your search to influencers who operate in your industry. Take a peek at the influencers chosen by your competitors and check out their number of followers and niches. You don't have to choose the same type of influencers, but it doesn't hurt studying your competitions.
Depending on your target audience and the social media platform you're looking to promote your brand, you can choose influencers who post about similar things to your product or service. However, make sure they have an excellent engagement ratio and see if they have experience working with similar brands to yours. Micro-influencers can be reached directly through private messaging, while those with a global reputation have their contact details published in their bio. We suggest considering influencers even if they have a small audience. A smaller audience may translate into a higher engagement rate if the influencer has the right audience for your brand.