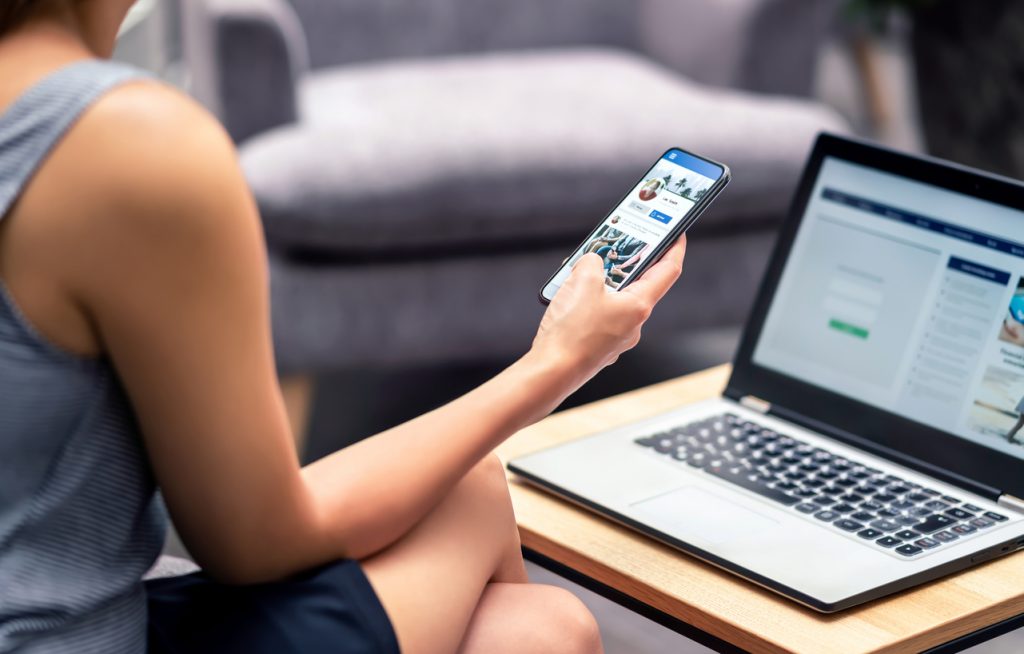 You keep hearing about how you just have to drive organic traffic with your website and social media posts if you want to grow your leads and customer base. For many, this sounds like a phrase from a Sci-Fi novel about higher powers and elders. What is traffic? Why does it have to be organic? How can social media help me drive it?
Easy does it, my dear friend. Let's take things one step at a time and clarify this organic traffic business in relation to social media platforms once and for all. After all, if you can't trust your dear Blue Strawberry to spell it out and make it clear for everybody, then who can you trust? Well, there are a lot of other information sources online, but let's not digress.
So, what is organic traffic, and how it can help businesses?
Organic traffic is the traffic that comes to your website as a result of unpaid efforts. This type of traffic is typically generated through search engine optimization (SEO) and organic social media marketing. Organic social media campaigns typically involve creating content that is relevant to your target audience and sharing it on social media platforms such as Facebook, Twitter, and LinkedIn.
SEO involves optimizing your website for certain keywords or phrases that your target audience is searching for. When done correctly, it can help you rank higher in search engine results pages (SERPs) and get more organic traffic to your website.
Organic traffic is an important component of any online marketing strategy. It can help you reach a wider audience, build brand awareness, and ultimately drive more sales and conversions. If you're not already incorporating organic traffic-generating activities into your marketing plan, now is the time to start!
Good! Now, what is organic traffic from social media?
Organic traffic from social media is a great way to get your website or business seen by more people. It can be a game-changer for your blog, website, Etsy shop, etc. It can lead to more views, higher engagement, and even conversions. It can be a little tricky to get started, but once you have a good strategy in place, social media can be a great way to bring in more traffic and customers.
One of the best ways to generate organic traffic from social media is to create great content. This means creating posts, images, and videos that are interesting, informative, and engaging. If you can get people to like, share, and comment on your content, you will increase your reach and organic traffic. Jackpot!
Another great way to generate organic traffic from social media is to use hashtags. Hashtags can get your content seen by more people, and they can also help you connect with other people interested in the same topics.
Finally, organic traffic from social media can also be generated by interacting with other users. I always say that engagement matters! This means commenting on other people's posts, sharing their content, and engaging in conversations. By interacting with other users, you can build relationships and get your name out there, which can lead to more organic traffic.
That's clear! Is organic traffic from social media really that important?
In short, yes! Of course, it is. Let's look at an example:
John had always been passionate about laces – people and their passions, there's nothing you can about it! Anyway, when he learned that he could make a business out of it, he was thrilled. He set up a small shop in his town and started selling laces of all shapes and sizes.
He soon realized, however, that to grow his business, he needed to focus on social media. He created profiles on all the major platforms and started driving traffic to his channels. But no matter what John tried, the leads just weren't coming in.
Okay, okay! But what is a lead, and why do I need it? That's what John wanted to know. A lead is an individual or organization that has expressed an interest in a product or service offered by a business. Leads are often generated through marketing efforts such as advertisements, email campaigns, or online surveys. Once a lead has been generated, businesses typically attempt to qualify and convert it into a paying customer.
Aha! So, John has started to look into ways to get more leads. He decided that instead of focusing on getting more people to visit his social media pages, he should focus on getting more people interested in laces. He began creating fun and witty posts about laces, and before he knew it, people were starting to take notice. Because laces can be so much fun!
Anyway, his social media marketing strategy started paying off, especially since he used Blue Strawberry to schedule his posts and create social media marketing campaigns. Because selling laces is a complicated business, he simply didn't have enough time to build an online presence on all social media channels. Soon enough, he started getting more followers and even some leads. Organic traffic from social media was starting to pick up! Thanks to social media and Blue Strawberry!
Got it! Let's start driving some organic traffic through social media!
Now that you know that organic traffic from social media can help you connect with potential customers and build relationships that may lead to sales, you're probably already planning your social media strategies. Good for you! Remember that organic traffic from social media can also help you improve your SEO rankings, increase your visibility in search engines and get even more organic traffic and leads. All in all, social media is not such a bad thing! Unless you spend hours and hours on TikTok…during your toilet break.