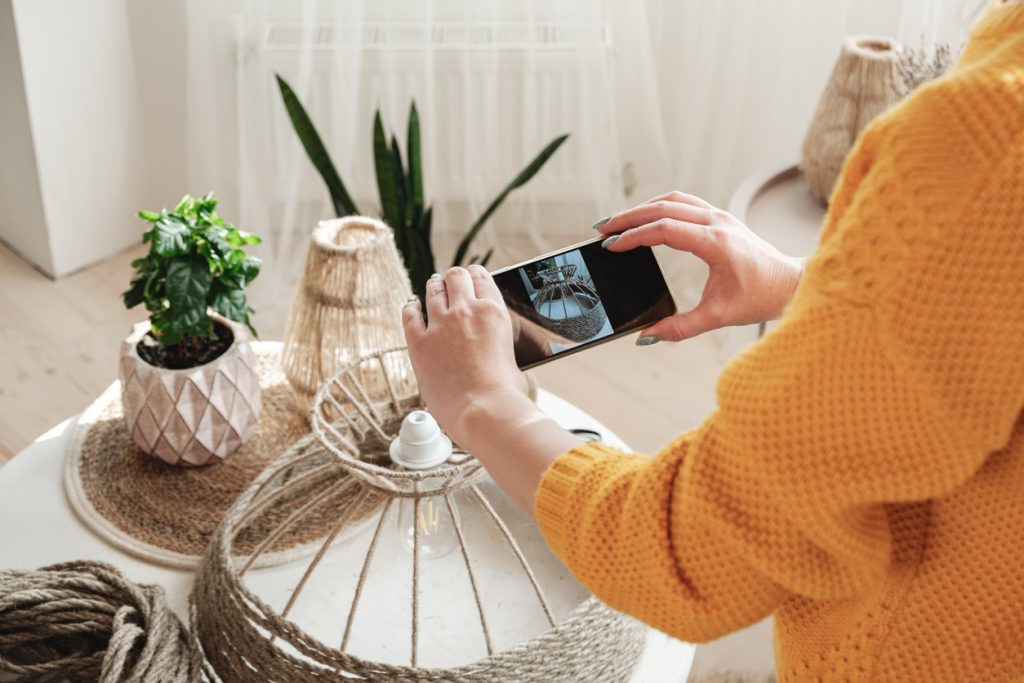 Oh, how I love the colorful and fascinating universe of Etsy! Whenever I am in there, I completely lose track of time and feel an exuberance I rarely feel because, you know, I am predestined to have a tendency…for feeling blue almost all the time. But when I visit an Etsy shop, all the colors come to play and I am ready to try out new things.
I bet everyone feels the same about Etsy! Are you just starting with your Etsy shop and you're eager to have a multitude of buyers but don't know how to promote your store on social media? You're in the right place! I know exactly what you should do for more visits, reviews, and sales. Take a look at some of my ideas and let me know which one you like most:
Use Instagram to tell your brand story
All social media platforms have their own share of users, although you can pretty much use all of them for one goal alone: brand awareness. However, if we were to consider the type of content and user interest, there isn't a better social media platform for your brand story than Instagram and its creative users. Instagram is the favorite social media platform of an audience eager to see the world exactly how they want it to be. It also provides an easy way to connect with buyers through posts about your final products and behind-the-scenes stories. This is the place to use strong visuals, filters and presets, as well as catchy hashtags, including #etsylove, #etsysucces, or simply #etsy or #etsystore. However, Instagram is not your best choice if you are ready to share long texts or copy. Keep it short, fun, and catchy!
Choose Facebook to connect with buyers
Facebook is no longer the trendiest social media channel out there, but it still has its influence and power over the world. After all, it does hold 2.79 billion monthly active users interested, so it shouldn't, under no circumstance, be ditched in favor of cooler platforms. Grow your Facebook business page and use it as a platform to connect with people who are already familiar with your brand. Facebook Live is a great tool for engagement, while your wall can be used to post updates about new products and share sneak peeks into products that are to be launched. This social media channel can also be used for advertising and promotions tailored to resonate with your target audience.
Go with Pinterest if you're after customers over 30
Pinterest is probably the most underused social media network, especially if your Etsy store targets customers with ages between 30 and 45. Use Pinterest to create a spectacular mood board and showcase your lovely products. The platform has the potential to grow your audience and sales, and you only need 30 minutes per week to plan your pins and present them to the world. I believe it is worth it! Pinterest seems to have been designed especially for Etsy stores, especially if your target audience is women under 40. Pinterest and shopping are a match made in social media heaven.
Long live Twitter for words and trends
If you master the art of writing and know how to juggle with 280 characters to capture the essence of any topic, then Twitter is the best option for you. The platform rewards sincere, witty, and opinionated users with significant exposure and loyal followers. Use creative hashtags to increase brand awareness and incorporate them into your daily posts for a boost of exposure. Schedule your tweets to make sure you maintain a reasonable online presence and track your performance using Analytics. If this feels as too much work, you can always let Blue Strawberry handle your schedule, tweets, and analytics, with but a few clicks and button taps. Use trending hashtags if they resonate with your brand, and don't shy away from conversations with other people.
Be omnipresent with Blue Strawberry
Sure, you can try to use every single social media platform out there, but what if I told you there is a better solution to promote your Etsy shop on social media without having to choose or find a way to extend your working day to 30 hours? Blue Strawberry can create social media campaigns for ALL social media platforms of interest using just your Etsy URL! Yes, I just need your link, and I can come up with captions and posts to last you up to 18 months! Everything is automatic because everything relies on artificial intelligence, but if you were to feel the need to move things around, change schedules, add hashtags, or edit images, you can do that anytime your heart desires! How about leaving others to do the hard work, so you can enjoy a shortcut for once in your life and reap the benefits of technology?!