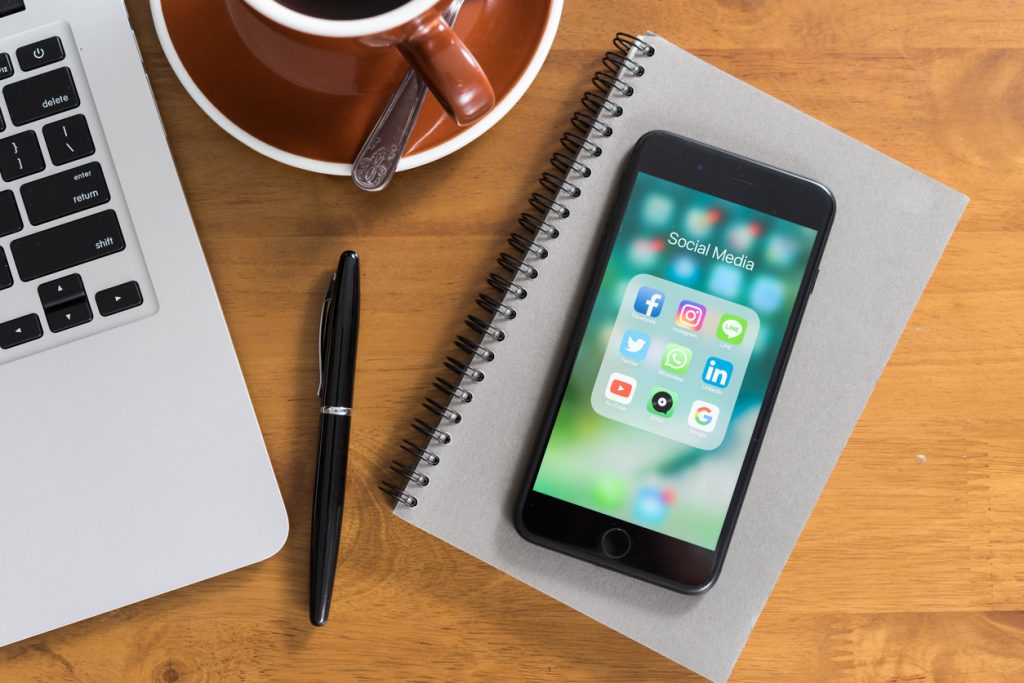 Life is about planning, scheduling, and time management! I know, I wish it weren't so, but it is, and burying our heads in the sand will not make things better! On the contrary! So, if everything around us revolves around scheduling, why should you be surprised that social media schedules are an absolute must for social media success?! 
Surprisingly, 63% of businesses do not consider a documented strategy to be an important piece of their marketing puzzle and overall success! Leaving it all in the hands of the muses and coming up with topics on the fly may sound like a plan, but it isn't! When it comes to promoting your brand and creating profitable social media campaigns that return the desired numbers, social media scheduling is the only way to go. Here is why!
Keeps everything nice and tidy
A content calendar is the easiest way to keep your topics organized and aligned with your social media posts and email marketing content. A social media schedule offers a clear perspective of your marketing strategy and helps you fill in the gaps that otherwise would go unnoticed. 
Furthermore, when you can capture your marketing strategy from a glance just by taking a look at the calendar, you can brainstorm more wisely and feel the creativity run through your veins. Because everything is there! Staring you in the face. The ideas are flowing, and you and your team are ready to change the world.
Reaches your audience at peak time
What you post is almost as important as when you post it! For your content to attract the best engagement, you need to make sure you post when your audience is online, cheerful, eager, and ready to like, share, and discuss your posts. A social media schedule allows you to track the behavior of your audience and see when they prefer to spend their time online, scrolling and eyeing posts.
If you have a social media calendar, preferably created with the help of our dearest Blue Strawberry, you can schedule your posts at certain hours and on certain days to extend your reach beyond the seven seas and lands. A social media schedule allows for your posts to be distributed even if you are sleeping, skiing, or watching Netflix. You rest, Blue Strawberry works! It seems fair!
Helps you post consistently
Consistency is key to one's success. Whether we're talking about dieting, learning a new language, working out, or potty training your kid, it all comes back to being consistent in your actions. Well, the same goes for social media campaigns. You need to be consistent and consolidate your online presence, otherwise…people will simply forget about you!
Social media schedules make consistency as simple as possible. If you use Blue Strawberry to create content for up to 18 months from a single blog article or YouTube video, then you will become the most consistent of them all! The campaign will include posts that will be distributed evenly, and your social media accounts will benefit from a consistent flow of content that will help you satisfy your audience and achieve your marketing goals.
Saves you tons of time
And lastly, but most importantly, social media schedules save you lots and lots of timec. Especially, when using Blue Strawberry to create them. Imagine how much time you need to post consistently, once every day or every other day, on all the social media platforms you use to promote your content. From thinking about the topic, finding relevant photos, searching keywords, adding hashtags…I am tired just from this enumeration.
With a social media planner tool, everything will be taken care of in a matter of clicks. You just need one piece of content, be it a blog article or YouTube video, and Blue Strawberry will do the rest. It will help you extract a big bunch of posts, automatically add photos and hashtags, and post whenever your heart desires. Better engagement leads to more organic reach and traffic, which leads to more followers, conversions, sales, and, eventually, your place in the Forbes 400. Well, maybe not exactly, but planning a trip to Seychelles won't feel like such arrogance anymore!