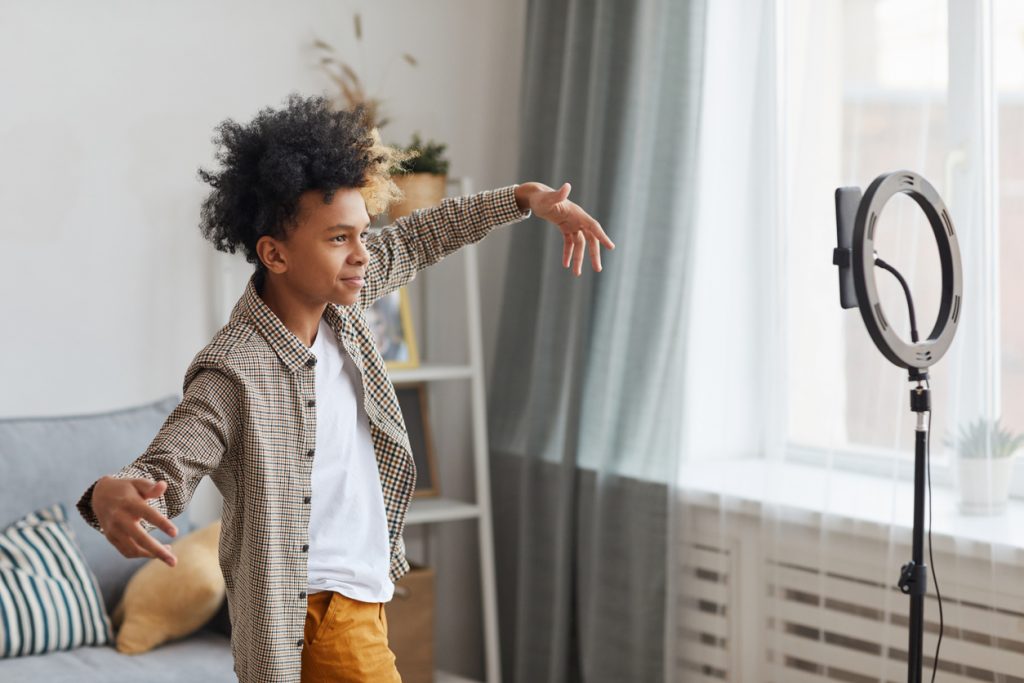 Weeks and months go by, but we seem to always return to one topic: the importance of videos for small businesses that want to increase their follower base on social media, benefit from more conversions and eventually sell more. A YouTube channel is no longer an activity reserved for the hip and trendy who are dreaming to become the next big influencer of vlogger. YouTube channels are now a weapon in the arsenal of a marketing team and an ally for businesses that want to increase brand visibility. So why should you create a YouTube channel to promote your business? Here are five reasons that come to mind:
1. It's a big, big world, and YouTube can help you reach it
YouTube has over 4 billion videos viewed daily and can provide access to the big, big world out there, from the comfort of your office. There is no easier way to grow your audience and extend your reach than by creating a YouTube channel for your brand and business. YouTube videos can increase lead generation, but only if they are optimized with the keywords and phrases your audience uses in their searches.
With over 1 billion people visiting the platform daily, and 100 hours of videos uploaded every 60 seconds, you can be sure that if you want maximum visibility for your business, you need to speak the YouTube language. Tap into YouTube's colossal traffic and claim what it's yours! YouTube has an audience for everything.
2. YouTube videos impress the almighty Google
Google is increasingly more interested in YouTube videos, and you should take advantage of this. You are probably already noticing that videos tend to come up in Google's search results, and they are high up there before any other online page. This means one thing: Google thinks that videos are at least as important as text-only pages. Don't waste another minute and create a YouTube channel for your business to take advantage of this.
You can write valuable content for your pages or blogs and take things to the next level with complementary YouTube videos or let Blue Strawberry help you turn your content into videos without lifting a finger. Maybe just one for a few clicks. Your YouTube videos will play an important part in your marketing strategy while helping you increase your website rank and authority. And you know Google likes pages with authority! A lot!
3. YouTube videos make it easier to increase brand authority
Trust is earned! And a YouTube channel is one of the easiest ways to earn it if you play your cards right. And by this, we mean if you are consistent, transparent, and engage with your audience! Create your YouTube channel to increase your brand's authority and credibility and allow the world to see the real story behind the product.
Prove to them that you are authentic and relatable and that you respect them, and they will respect you back. Your public will continue to watch your videos as long as you provide valuable content. Let your viewers see that you are taking the time to create interesting videos and put some effort into your channel. You can create customer testimonial videos for some extra points and introduce the team behind the brand for a boost of reliability and credibility. A few behind-the-scenes videos will bring the audience closer and can never hurt as long as you keep them light yet professional.
4. Marketing diversification improves audience reach
Social media and YouTube have allowed businesses to extend their reach beyond marketers' wildest dreams. Diversification is essential for an effective marketing strategy. In other words, the more channels you use for promotion, the better the outcome.
Create a YouTube channel to take advantage of all that the second-biggest search engine in the world can bestow upon you. YouTube videos will take you closer to a more diverse audience, allow you to create an emotional connection with them, and increase your brand's visibility. A successful YouTube channel can do wonders for your business and give you new leads for extra revenue.
5. Your YouTube channel can bring in new revenue streams
Once your YouTube channel has an engaged audience, and your videos are starting to have an echo into the world, you will be able to position yourself as an expert in the field and attract new monetization opportunities. While you may have started your YouTube channel as a way to promote your business, it may come a time when this alone can turn into an important source of revenue.
If your business reaches the milestone of 1,000 subscribers and manages to gather 4,000 hours of watch time within a year, you can join the YouTube Partner Programme (YPP) and make some money out of your videos. Sure, you won't be able to buy a Rolls Royce or Kim Kardashian's mansion anytime soon, but as long as you're getting some extra money, YouTube has certainly done its job for you. You can even attract sponsors or establish prolific partnerships with other experts in the field.