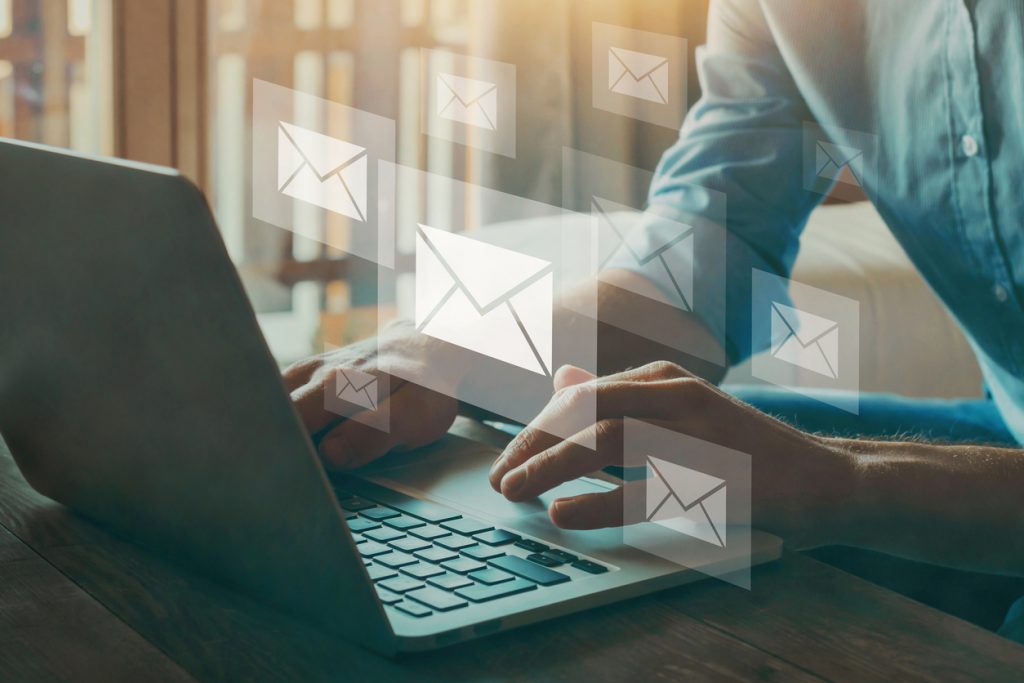 If there is one thing Blue Strawberry is sure of it is that business owners should use every weapon available in their social media arsenal, newsletters included to grow their audience and boost their visibility. Yes, there was a rumor, at some point, that newsletters are no longer relevant for brand promotion and social media campaigns. That rumor couldn't be more wrong! Newsletters still matter, and here are 5 reasons why:
1. Build relationships with customers
Newsletters work like a bridge that connects your business with existent and potential customers. They allow you to have regular contact with clients and partners and keep your business relevant and visible. Your news and updates provide value to readers and may determine them to act upon your calls to action: buy, invest, donate, or share. Sure, advertisements do wonder for promotion, but their content is limited, and information is kept to a minimum. Newsletters go beyond catchy phrases and provide useful details about your business, encouraging viewers to read and find more about your brand. They are the best way to spread the news quickly!
2. Grow your database
Just as in the real world, everything comes down to who you know. Newsletters allow you to do just this while complying with regulations like GDPR and PDPA. They work a bit like a Trojan horse. Once they get into the inbox, you'll find it easier to collect contact details of potential clients and partners with the touch of a button called: subscribe! Weekly, monthly, or quarterly newsletters help you keep in touch with customers and prospects. You can provide useful details and follow-up questions to find out how to improve your business. Maybe not every subscriber will prove to be a lead, but your newsletter will help you build your audience and see returns.
3. Position you as an expert
Regular newsletters help you establish yourself as an expert in your field and boost your reliability. Providing useful and valuable content via email informs your readers you really know what you are talking about and they can count on your business to help them achieve their goals. You can position yourself as an industry leader as long as the information provided in your newsletters is valuable and reliable. There is no better way to demonstrate your expertise and build confidence in your company than through a well-thought and interesting newsletter. Don't be shy! Talk a lot, share information on industry research, and provide details of any fairs, conferences, or events where your company will make an appearance.
4. Increase sales
Nobody likes an overly promotional newsletter. As a matter of fact, an exclusively promotional newsletter rarely sells. People tend to delete this type of newsletter almost immediately because they feel the email is pushy and brings absolutely no value to them. To make sure your readers will actually open the newsletter, you need to find the middle ground between entertaining and interesting content and promotions. Users will most likely open an email that promises to be educational and informative. You can slide your promotions and sales in the content of your newsletter but do it with style and delicately. Don't slap them in the face with hot deals, last-minute offers, and irresistible discounts! The content should be 90% informational and only 10% promotional. 
5. Engage with your audience
Newsletters may be sent over email, but if you add your social media accounts into the content, chances are your readers will start following you on Facebook, Instagram, or LinkedIn. Newsletters can be used to create curiosity and intrigue your audience to find more about you and engage more with your business. They go hand in hand with social media campaigns as long as you offer your followers a link to subscribe, so they can be the first to know about new developments, promotions, sales, products. Make sure you create newsletters with creative headlines that draw attention, keep them clear and simple, and always add a solid call to action that leads to the beginning of a beautiful friendship! Tell your readers all about the possibility to get in touch with you via your social media accounts and be open to engaging with them. Don't forget to offer them the option to unsubscribe because forced love never works out!