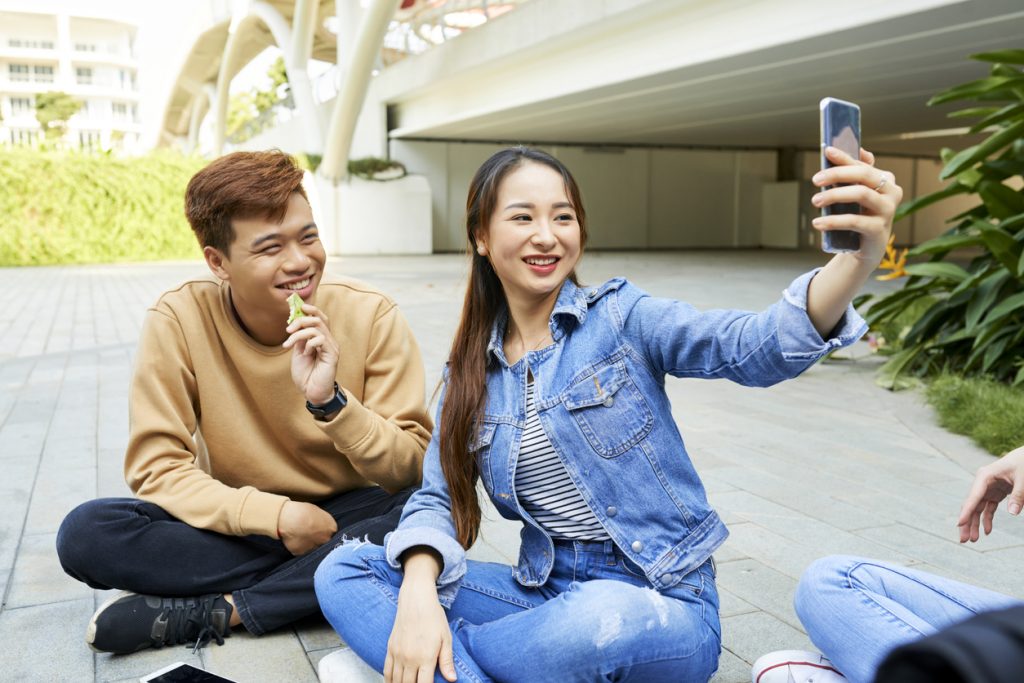 Remember those good old days when social media first made its appearance in the world? Everyone was so taken with this fun, a new way of communicating with the world. Oh, and the joy we felt when we posted our photos on Facebook and Instagram at the beginning. There was no rush, no pressure, no stress. Just a fun way to interact!
How things have changed! Especially for business owners and influencers who now depend on their social media success to make a living. The pressure of keeping up with the competition and making sure your target audience is always happy with your content. And the worry that you have to post daily to stay relevant in the eyes of your followers! When did social media posting stop being fun? When money got involved!
Let's make social media posting fun again!
With Blue Strawberry, posting on your favorite social media channels will no longer be a time-consuming and much-dreaded endeavor. You know your business depends greatly on the success you have on various social media channels. They can make your business and content known to the world. And whenever we know we just have to do something, all the fun seems to get sucked right out of it.
However, it doesn't have to be like this anymore. Blue Strawberry knows how to make things fun again. And, no, there's no alcohol involved. Our Cloud-based AI app can turn your blog articles and YouTube videos into valuable content for your social media platforms. Yes, it's possible! And you don't have to do anything! Well, almost anything, because you have to invest in the app and schedule your posts. But, other than that, you can just go about your day and…you know, run your business, play with your kids, or, we don't know, live!
Social media campaigns are now more fun than ever!
Really? How can the complicated task of creating social media campaigns and planning the marketing aspects of a business can be fun? Blue Strawberry turns everything it touches into fun…and eventually gold! It can create posts and short videos from your existent content and allows you to plan social media campaigns for as long as 18 months! Artificial intelligence at its best!
Moreover, it can create hashtags and allow for caption optimization to create social media campaigns that capture your brand's voice. Proper hashtags and smart captions lead to increased traffic and conversions which then lead to great online visibility and increased sales. And profit is always fun! Especially, when you save time in the process.
Fun features for YouTube vloggers are also in the mix!
Blue Strawberry's newest feature is a fun tool for YouTubers and vloggers who don't exactly enjoy spending their time writing articles. Blue Strawberry can turn your lovely videos into interesting blog articles without you ever having to write one word down. The app will convert your video into text and take over from there.
Your text will then become fuel for social media posts which will be integrated into a well-thought social media campaign. But don't worry! You won't have to do the well-thought part! Everything is automated and supervised by our smart Blue Strawberry. Hashtags and captions included!
Fun times while you're in charge at all times!
It's all fun and games until you lose control, we know! But this will never be the case when you entrust your social media activity to dearest Blue. You'll get to keep an eye on everything if this is what you wish for and be in control every step of the way. You can select images, add new pictures, select hashtags, and change the quotations as you wish.
Yes, everything is automated with Blue Strawberry, but you can always access the app and take matters into your own hands if you want to add changes or have a different vision. However, most of the time, Blue Strawberry users are perfectly happy to let the app do the work because it saves them valuable time that can be otherwise spent doing things that can't be (yet!) automated! The app is available for Android and iOS devices, so you can access it whenever and wherever! Because we're fun like that!