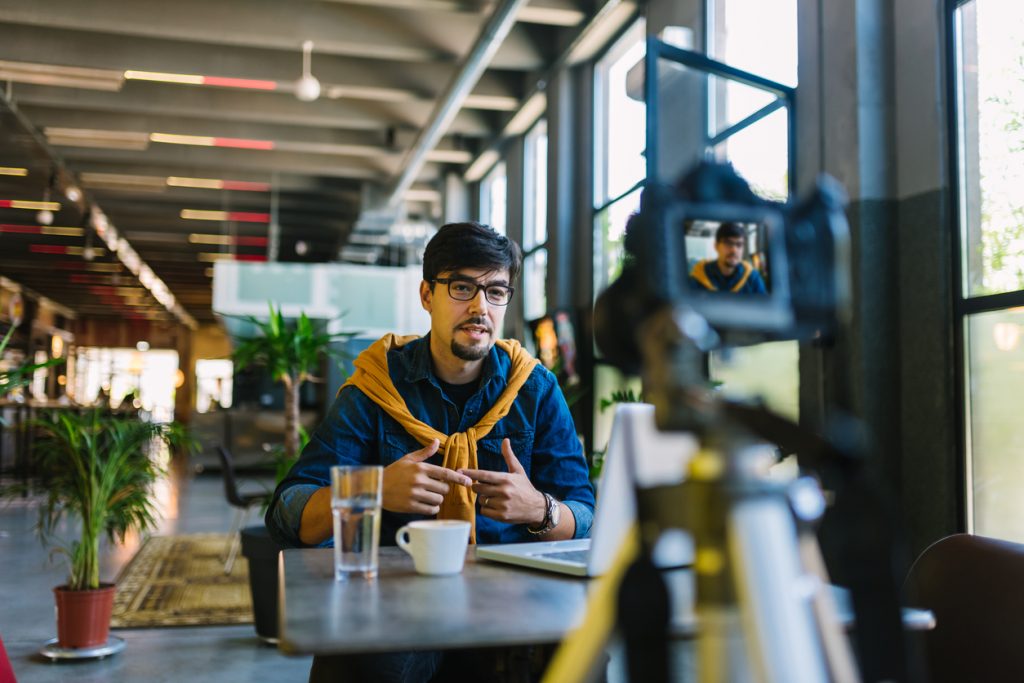 If you want to learn how to promote your vlog on social media, you have already understood the importance of vlogging. Good for you! Your number one fan, Blue Strawberry is very proud of you and wants to help you reach a wider audience.
Vlogging is indeed the social media trend that will eventually dominate every social media campaign. You need to be one step ahead of everybody else and spread your videos beyond the seven seas!
And how else can you achieve this than through smart and witty social media campaigns blooming from your YouTube videos?
Start by mastering the art of YouTube SEO
Some may think SEO works only for blog posts. Well, some are wrong. Since YouTube is the third-largest search engine in the world, it is only natural, if not obvious, that relevant keywords continue to be all mighty and powerful when it comes to the YouTube SERP and rankings.
So, as soon as your vlog is wrapped up, takes some time to include relevant keywords in its title and description. This will serve the YouTube algorithm the information it needs to consider for the query. You can find the keywords through the old-fashioned keyword research or let Blue Strawberry extract them from your video and bring them to you on a silver plate.
Always include subtitles for a chance to reach an international audience and pay attention to your thumbnails. The thumbnail is the fastest way to catch the viewers' attention, so you should take the time to customize it to reflect your voice, personality, and originality.
Create social media campaigns based on your vlog
Your vlog can be the source of inspiration for a multitude of social media campaigns on various platforms. Whether you want to promote your vlog on Facebook, LinkedIn, Twitter, or Instagram, you can drive your campaign from the content of your video.
And you don't have to do it manually! Blue Strawberry can help you generate content for up to 18 months based on a single video. The app can extract keywords from the video, recommend hashtags, and even select images for your social media posts. All accurately and automatically based on smart post scheduling!
Keep an active online presence on all social media platforms and make sure you reach your audience at the best time. If you use Blue Strawberry, you don't have to do this every day. Just schedule your campaign ahead of time and let the software publish posts based on your vlog when most of your viewers are online.
Don't hesitate to use Google Plus and LinkedIn, especially since they allow you to connect your account with your YouTube channel. Also, don't underestimate the power of your Twitter account to grow your audience. The little bird may just be about words but it is very persuasive and can easily guide followers to your YouTube video.
Collaborate with other channels and work with brands
If you want to expand your audience, cross-promotion is exactly what Blue Strawberry prescribes. Working with other channels can help you grow your audience fast, especially if the creator has a similar audience to yours and is willing to vouch for your content. This is how social proof is born!
Their audience will be curious to learn more about your vlog and products and eager to check out your channel. However, for this to succeed, you need to find collaborators who have a similar level of influence – for them to find value in your partnership and an audience that shares your audience's interests.
Brand partnership can also help you broaden your reach and make your brand known to the world. However, be careful when you associate other brands with your own. You need to find brands that reflect your personality, echo your audience's needs, and provide value to your viewers. Authenticity is vital for the success of a brand partnership and should not be compromised for the sake of some extra views that will not lead anywhere.