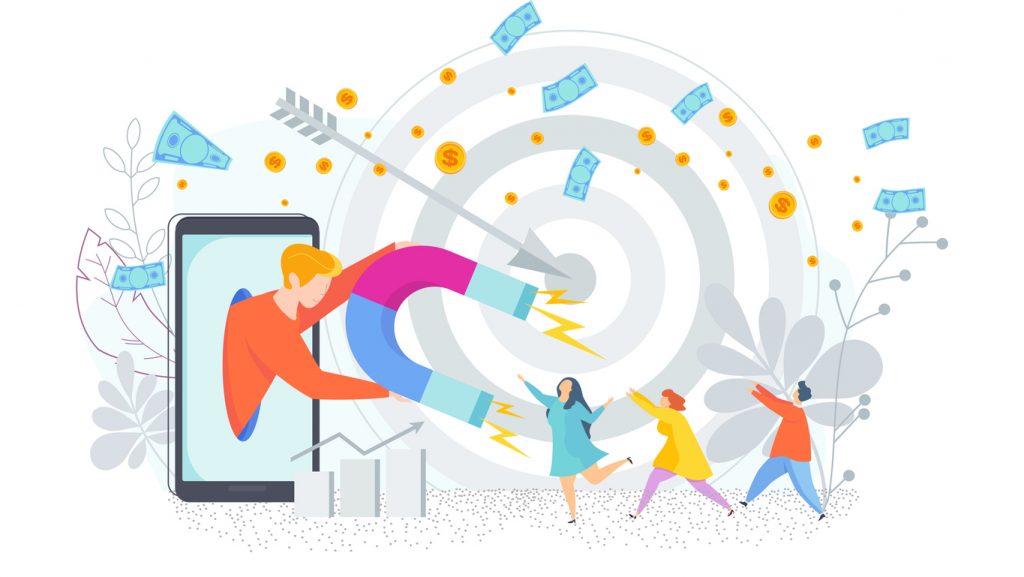 Social media demographics play a vital role in any marketing strategy. It is important to know who uses your products and services, but you should also have data regarding the user demographics of social media platforms. The social media universe is vast and complex. However, with the right data, you will know how to reach a new audience and increase engagement.
Social media demographics contribute to a well-thought segmentation strategy. Social media segmentation is key to creating social conversations and engaging your audience. With more and more social media platforms taking over the world, you need to know which one has the right audience for you.
Moreover, an insight into social media demographics helps you establish prolific marketing campaigns and invest in rewarding advertising. This is one piece of information that can make or break your marketing tactics. Social media demographics help you understand how your audience is using different platforms and when certain groups are clustering. They help you create your social media persona and target your content energy to reach your audience.
Facebook demographics
Despite Gen Z's association of Facebook with the "old people" who use social media, the channel continues to be the most used social media platform in the US. The only platform that can take on Facebook is YouTube, but research shows that 69% of US adults use Facebook. The platform has 2.89 billion monthly active users (44% females and 56% males), so there's no better place to find your target audience than through targeted ads on Facebook.
However, keep in mind that the largest age group on Facebook is people in the age group of 25-34 (26.3%). Also, the platform is the go-to social media channel for boomers. This is why Facebook is a great marketing tool for businesses that target older demographics with money to spend. While the younger crowd on Facebook is still significant, if you're looking for maximum engagement, you should target them on Instagram. The average Facebook user spends about 38 minutes a day scrolling. Most Facebook users reside in India (269 million users) and the US (183 million users).
Considering the data, Facebook continues to be a great base for advertisement and marketing campaigns. During the COVID-19 pandemic, Facebook has seen an increase in general usage and it is obvious the platform continues to be the Mother Ship of social media marketing, especially if your business targets millennials and Generation X members.
Instagram demographics
Instagram is growing steadily and continues to rise in popularity, but it still hasn't caught up to Facebook. However, it's the second-largest social media platform, with 63% of Instagram users logging in daily to catch up with the new posts. Both Facebook and Instagram share the same ad platform, which allows for effective and rewarding cross-promotional opportunities.
Moreover, due to Instagram's new features – Stories and Reels, the platform targets a new audience similar to the one engaged with TikTok posts. The competition between the two is fierce. TikTok is currently winning the race. The platform has 29% younger users, while Instagram has 25%. Despite the numbers, Instagram is a viable marketing tool in the hands of influencers who know how to encourage shopping.
90% of Instagram's 1 billion users are people under the age of 35, so this is the platform to choose if you're targeting millennial audiences. They respond greatly to visual content meant to build brand loyalty. Instagram is a popular platform for brands that work with influencers. When it comes to the location of its users, things are not that different from Facebook's statistics. The most users come from the US (116 million), India coming in second with 73 million.
Twitter demographics
Twitter's popularity doesn't match the mammoth platforms mentioned above, but it's steady and you can rely on it. Twitter has 187 million daily active users and 317 million monthly users. The largest audience is adults between 30 and 49 (44%). The platform's majority of the gender demographic is male. However, most Twitter users are outside the US (262 million monthly users).
What is important to remember is that 42% of Twitter users hold degrees. This translates into high-earners demographics. Moreover, Twitter is popular with the 18-24 age group in the US, but 53% of its users do no post updates. They mostly interact through comments or post likes. Advertising is tricky on Twitter whose main goal is to discuss events and news. The interactions are short, but the use of hashtags can facilitate reaching a wider audience.
Pinterest demographics
Another visual social media platform, Pinterest has over 400 million monthly users and is an important marketing tool in the right hands. 90% of users who pin weekly also make some purchase decisions on the platform. The platform focuses on highlighting products and is ideal to post inspirational content. It has a predominantly female user base (78%). Most users spend an average of 14 minutes per day on Pinterest.
Recently, Pinterest has caught the attention of millennials and Gen Z, which is great news for businesses looking for a younger audience. The platform is an important marketing strategy tool due to its product-focused approach and massive ad opportunities. Moreover, it has a wide international user base, with 322 million international users and 87 million monthly active users in the US.
TikTok demographics
With over 100 million monthly users, TikTok is here to stay and is not what some may call a trend. Oriented towards the younger audience (18-24), the platform has grown significantly. If in 2019, the average user was spending 12.8 hours per month on TikTok, in 2020, they spent no less than 21.5 hours per month. The audience is dedicated, which means your ads will thrive in the TikTok community.
TikTok is a great marketing tool for brands that target a younger audience, but the recent increase in adult engagement may change things in the long run. The platform is growing, and this will bring new ad opportunities and features in the coming years.
YouTube demographics
YouTube is proof the future of social media is based on video content. The platform has over 2 billion monthly users and is heavily favored by young people between 15 and 25. The video streaming platform has registered steady growth in ad revenue but, somehow, only 18% of YouTube users claim to use YouTube to discover brands and products.
However, with 62% of users logging in daily, we believe the platform does its job when it comes to advertising campaigns. After all, YouTube is the second largest social media platform when measuring reach. Watched by people in over 88 countries, this social media platform is ideal if you're looking for global reach, especially for an audience between 18 and 49 years of age.