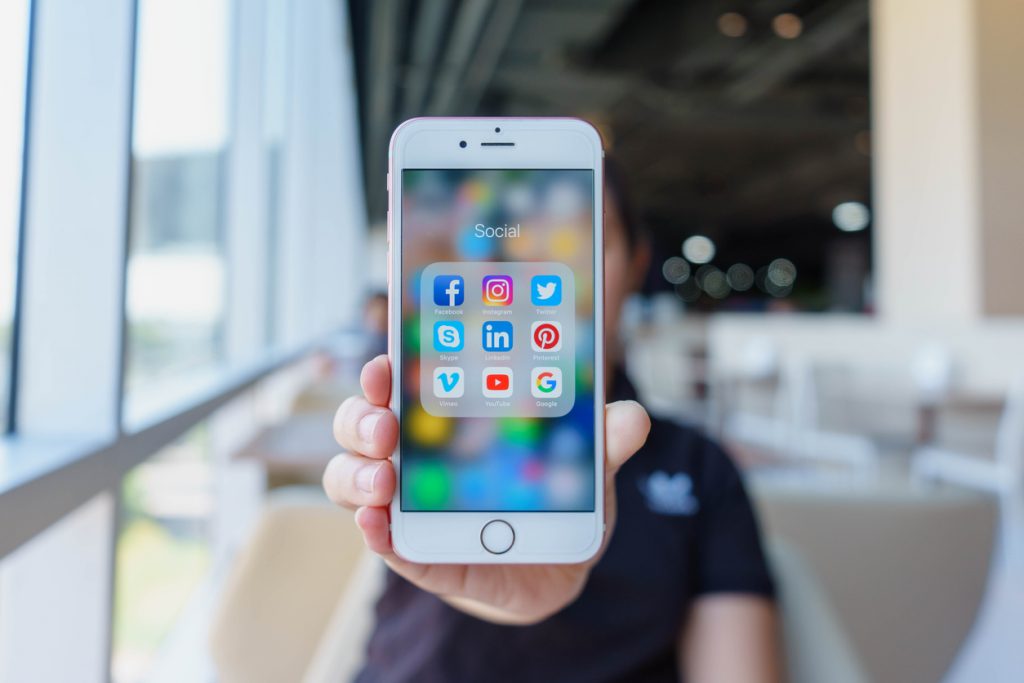 You keep hearing about how important it is to keep things fresh. Whether we're talking about relationships, your work, or even the food on your plate – the freshest, the better! Why do you think is that?! Because nobody likes routine! And, most importantly, everybody needs a constant reminder that there are still a lot of things to see, try, and do in life, regardless of whether you are ten or 100! The same goes for social media! Freshness matter! Your online presence and brand awareness depend on the freshness of your content. Here is why it is important to keep social medial posts fresh:
1. Draws in new followers
Whether we love it or not, social media is about the number of followers. Even yours truly, Blue Strawberry, strives to keep it fresh on social media for a better reach! Social media algorithms are designed to reward engaged users who have a constant online presence. The more often you post on Instagram, Facebook, LinkedIn, etc., the more chances you have for your posts to show up on the feed of a large number of people who may or may not decide to hit that Follow button. Although, if you keep things both fresh and interesting, chances are you will notice your follower base growing and growing.
2. Increases engagement
As important it might be to lure in new followers, engaging with the existent ones is equally vital. Posting new content at regular time intervals helps you remind followers that you are still there, involved in your little community, and ready to engage. Don't be afraid to interact with your followers! Answer their questions, appreciate their appreciation, and let them know that behind that cute profile photo, there is a real person with real ideas, thoughts, and emotions. People love relatable content, so make sure you keep it real as much as you keep it fresh!
3. And look at those SERP rankings!
I know that SERP and other acronyms might impact the magic of social media, but oh boy, how do they matter! Especially if you need better rankings for your website or online store. The more active you are on your social media, the better your chances to ride the wave of popularity. And trending on social media is nothing but bliss! It comes with social shares and engagement, which translate into better ranking in search engines.
4. Conversions tend to always join the party!
If you have increased visibility and engagement, conversions are not far behind, happy to join the party and help you boost your sales. Everything you share on social media, and I mean everything – blog, photo, video, GIF, may tempt viewers to click their way through your cart section and increase your sales. But for this to work, you need to always be present online! And if you can't because you also have a life outside social media, leave Blue Strawberry in charge with strict orders to create social media content from your one article or YouTube video. Ask her to create content for up to 18 months and see what she says! Of course, she can do it!
5. Keep it fresh but don't overdo it!
Now, I know I keep telling you to post regularly on social media but don't fall into the other extreme where you bomb your audience with an endless string of posts! While less is not more in the social media universe (or is it metaverse now?!), more may be too much. Ask Blue Strawberry to help you put together a scheduling calendar and plan your posts for the same days of the week. Check your analytics and identify the best time to go live with your post. You should post your content at the same time of day for maximum engagement. Don't worry! You don't have to cancel your dinner with your better half, your dog walk, or your dentist appointment (although I know you want to!) to post on Instagram or Facebook. Just use Blue Strawberry to schedule your posts and she will do it for you automatically and happily!
Free tips because I like you!
Consistent posting sends the message that you are there, you are interesting, and you respect your audience. Algorithms get the message and reward you with increase visibility and better engagement.
Your Facebook page will do just fine with 3 posts per week, while your Instagram will thrive with one post per day. You can post more often on Instagram, but not more than 3 times per day, or else you'll annoy your followers and upset the algorithms that will label you as spammy…and also annoying.
LinkedIn is not as demanding in terms of frequency since it requires only two posts per week to be happy, but it does ask for high-quality content for the brainiacs following you. Things are different with Twitter where you can have a blast and post up to 3 to 6 tweets a day, or better yet, 15-23 tweets a day. There are a lot of interesting thoughts in that pretty brain of yours! Well, no you know why you should keep it fresh on social media! You're welcome!