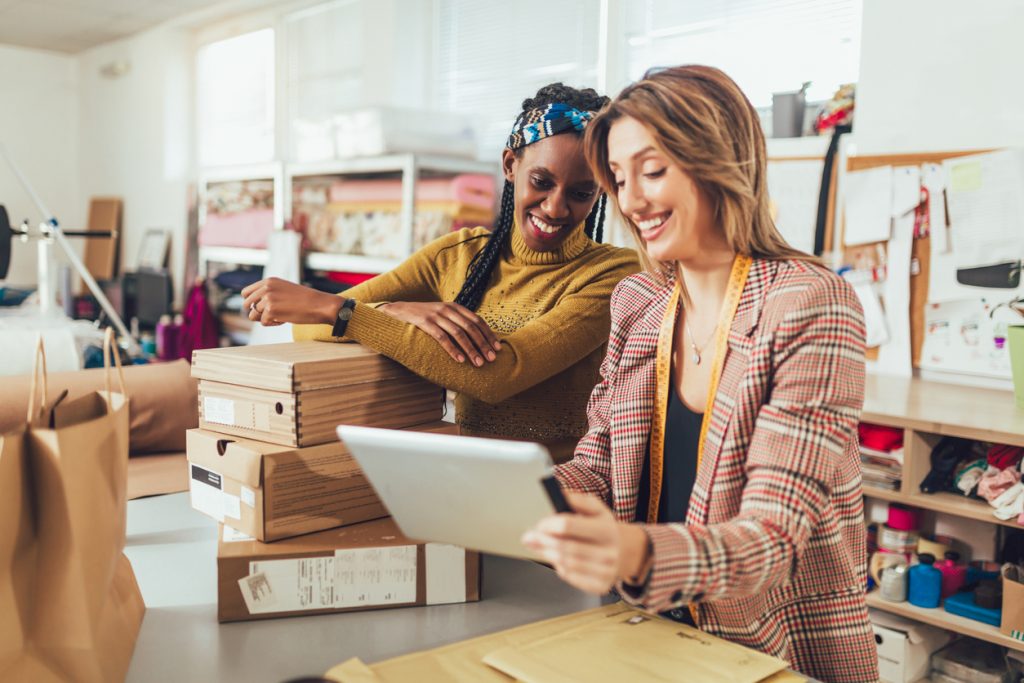 So, you think you have it in you to be a seller on Shopify? And a good seller at that! You're probably right. With the right tools and verve, anyone can become a great seller, especially if they use Blue Strawberry to spread the word about their brand and create campaigns to promote their products! You still don't know how Blue Strawberry can help you promote your Shopify products on social media? Fine, I am going to tell you again because you are such a nice person. And probably a few more times over, just to make sure you take full advantage of all the great things Blue Strawberry can do for you!
Post original and valuable content
I cannot stress enough the importance of posting only original content that brings value to your target audience and followers. Lead-generated content is above all fresh and unique content. Don't try to take shortcuts or stuff your posts with keywords. Neither the algorithms nor your public won't like this. It can be any type of content: short fun posts, product highlights, customer reviews, and user-generated content. User-generated content can help significantly with growing your audience and earning their loyalty because it shows a customer-centric focus and gives a voice to your followers. Have fun with behind-the-scenes stories and use videos as much as possible.
Upload attention-grabbing videos
Social media gravitates now around video content, and this is one trend you shouldn't skip. Maybe you survived without The Floss and Ice Bucket Challenges, but your social media accounts will not make it without video content. Whether it's a Facebook story, TikTok clip, or Instagram Reel, use videos to sell. Videos don't have to be long, but they should capture the interest and attention of your followers. Promote your products in original videos, and don't be afraid to make it funny. Social media is the platform where we are allowed to not take ourselves too seriously. Create enchanting videos with unique fonts, narration, and imagery, but don't forget to integrate your personal touch and consolidate your brand presence.
Be always there for your audience
Your followers will remain loyal only if you have a constant online presence. A constant online presence is vital for the success of your Shopify store marketing campaigns. Choose your poison (social media channels) and become invested in your social media activity. Now, I know that time is of the essence for any start-up and business owner, and social media can mercilessly claim a big chunk of your time to do with it as it pleases, so why not get help? Blue Strawberry can create social media campaigns to last you up until 18 months with just the URL of your Shopify product! For real. Insert your link and I will be creating posts, research hashtags, and add witty captions in a matter of nano-seconds.
Sell on Instagram and Facebook
Why not? Can you think of better social media platforms to sell your Shopify products? Where do billions of people spend their lunch breaks and hours before going to bed? You've guessed it. Instagram is the perfect platform to mesmerize your audience with gorgeous photos of your products and show some behind-the-scene stories to imbue your brand with authenticity and increase engagement. Some reports say that 75% of Instagram users have nothing against following the lead of Instagram ads, regardless if they take them on a website or to a shopping cart. Facebook has its own shop, so why not use its ready-made platform to promote your Shopify store and boost that ROI of yours. Don't forget to add a purchase button so that users can purchase your products directly from Facebook.
Talk to those fancy social media influencers
It is, after all, their world, and if they cannot convince people to buy your products, then I don't know who will. Social media influencers know the ins and outs of brand promotion and sales on social media platforms, so if you ask them nicely, maybe they will share a fraction of their fame and glamour with your brand. Choose influencers that operate in your market and have an impeccable reputation. These influencers will be your brand ambassadors, so you want to make sure they have a word to say about user behavior. Remember to measure the performance of your campaigns (a thing that Blue Strawberry does it wonderfully) and check out how many conversions the influencers have brought to your business (clicks, sales). You can pay them on commission or discuss a fixed upfront payment.