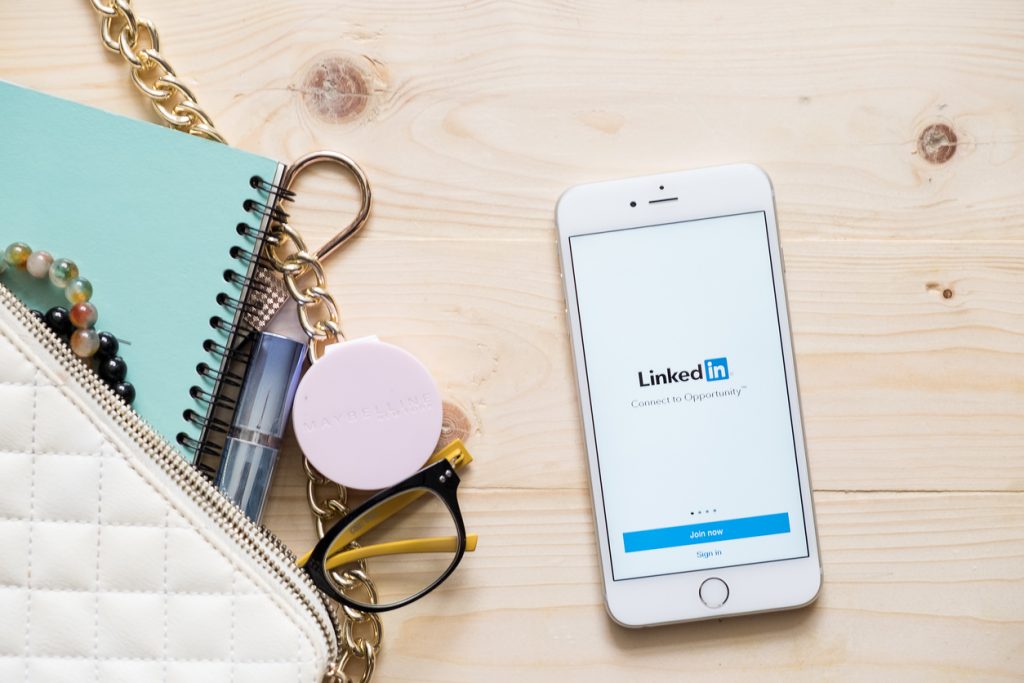 Social media has evolved from a place where we post photos to annoy our friends with our perfect bodies, perfect partners, and perfect vacations to an actually useful tool that can help us grow our business. And thank heavens it did. Otherwise, we would have gone mad with the number of perfect smiles.
We talked about the importance of managing our Facebook page just right, why should we post on Twitter, and how can Instagram help our business attract new customers and grow our follower base. But how about our old pal LinkedIn? Our suit and tie friend – too serious to fall prey to videos with cats and dogs yet still relevant and quite useful.
Why is LinkedIn important?
LinkedIn is a site for professionals to connect with other professionals, find new business opportunities, and learn about industry trends. LinkedIn is more business-oriented than other social media sites, and it can be a great resource for networking and growing your business. According to LinkedIn itself, the platform has more than 500 million members in over 200 countries and includes executives from all Fortune 500 companies. Not bad as far as networking can go, is it?
But how can LinkedIn, often associated with flawless resumes and "bragging" about our professional experience help attract new customers? Why should we bother posting on LinkedIn when we can't use Photoshopped sunset photos or make our high school pals believe our life is better than theirs?
LinkedIn is a powerful tool for small businesses. It can help you find new customers and networking opportunities. It also allows you to build credibility with potential clients by demonstrating your expertise in your field. If you're not using LinkedIn to promote your small business, you're missing out on a valuable resource, which, among other things, is totally free. And how can you turn down a free opportunity to promote your business?
Why should you use LinkedIn to promote your business?
LinkedIn has over 500 million users, making it the perfect platform for businesses to reach a wider audience. LinkedIn posts can help you build credibility with potential customers and partners and connect with other professionals in your industry. It can also offer valuable insights into your target market, which can help you refine your marketing strategy.
When creating LinkedIn posts, be sure to keep them relevant to your target audience. Write about topics that would interest your audience, and try to use keywords that LinkedIn users are likely to search for. LinkedIn posts can also include images, videos, and links, so don't forget to take advantage of these features to make your posts more engaging.
If you're not sure where to start, here are some ideas for LinkedIn posts:
Share industry news
Write about a recent project you've worked on
Offer tips or advice related to your area of expertise
Highlight a new product or service you're offering
Share an interesting blog post or article
Creating LinkedIn posts is a great way to connect with potential customers and partners, and build credibility for your business. Be sure to keep your posts relevant and engaging, and you'll soon enough reach a wider audience.
How often should you post on LinkedIn?
There is no one-size-fits-all answer to this question, as the optimal posting frequency will vary depending on your LinkedIn audience and industry. However, as a general rule, you should be posting at least once a week. If you're looking for business opportunities, then post three times a week. This will help you stay top of mind with your LinkedIn followers, and keep your LinkedIn profile fresh and updated.
If you're struggling to come up with ideas for LinkedIn posts, try thinking about useful topics for your audience. For example, if you're in the marketing industry, you could write about the latest trends in digital marketing or share tips on how to create successful social media campaigns. If you're in sales, you could write about effective selling techniques, or share case studies of times when you've closed big deals. You get the gist!
Or simply use Blue Strawberry! Add a link to one of your posts or videos in the app, and let Blue Strawberry generate LinkedIn posts for weeks to come. Schedule your posts to make sure you have a constant online presence and enjoy the magic of Blue Strawberry.
Whatever industry you're in, remember that LinkedIn is a professional network, so make sure your posts reflect that. Avoid posting anything that could be construed as too personal or controversial – this isn't the place for sharing your thoughts on politics or religion! 
And keep the jokes to a minimum. I know it's difficult, trust me. I am the queen of wit and fun, but sometimes, you just got to put on your best suit to nail that first impression. Because, yes, first impression matters, and, the not-so-good part about social media, is that first impressions are always online, for anyone to see. And they usually stay there! Or at least leave a trace behind.
By following these tips, you should be able to post on LinkedIn with confidence and start reaping the benefits of this powerful social network. What are you waiting for? Post, post, post! See you next time with more advice from your truly, Blue Strawberry!