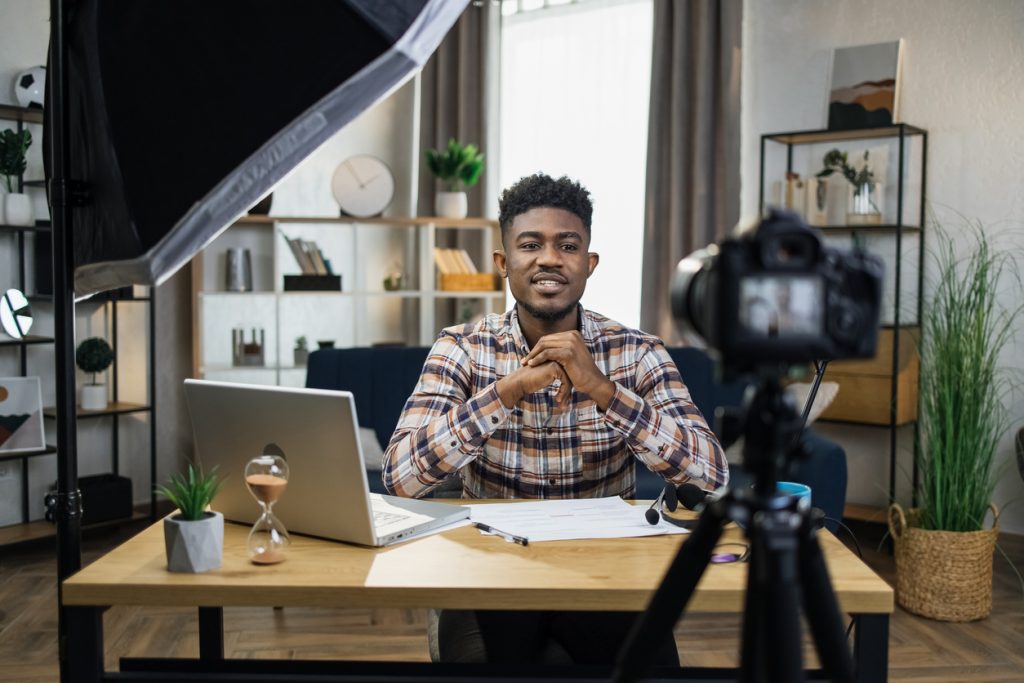 I know that if there is one thing vloggers dream about is having a large base of followers and subscribers. I can understand their desire since I love to be followed, praised, and loved too. Who wouldn't? Social media has this effect on people…and strawberries, and it is not at all a bad thing if you know how to manage its influence and put it to work in your favor. Because if there is one thing social media does spectacularly is spread the word about one's existence, boost brand awareness, and, of course, grow your YouTube channel. Here is how you can exploit all that social media has to offer in your mission to rule supreme in the universe of vloggers:
1. Post valuable content
By valuable content, I mean post content that adds value to your viewers. Now, if you have a YouTube channel about gardening, there's no point in posting educational videos on how to refurbish furniture. Think about your content in terms of what resonates with your public and why would your audience follow you. A recent study revealed that 30% of people subscribe to YouTube channels to view educational content and how-to videos, while 21% of the respondents said they follow vloggers who post videos that help them learn about their hobbies. And there are, of course, the 17% who are absolutely addicted to funny videos with dogs and cats. Choose your niche and post content that helps people!
2. Share your content
Well, this is an obvious one, but always worth mentioning. The easiest way to grow your follower base and let the world know your content is worthy of their attention is to share it. Share your content everywhere! Share it on Instagram, Facebook, Pinterest, Twitter, and on all social media channels where your audience might reside. The key is to post regularly, or even better schedule your posts so you can always be present online. If this might sound like too much trouble for you, you can always ask me, Blue Strawberry, to post on your behalf. You just need to use the Blue Strawberry app and schedule your posts accordingly. Don't worry if you don't have time to add captions or hashtags. I can do this for you! Just copy and paste your YouTube video link into Blue Strawberry, and I will create the content for you!
3. Find the right hook
No, we are not going fishing, but a hook is necessary if you want to capture the interest of your audience and grow your YouTube channel. The best hook is the ending of your video. Just listen…or keep reading! Unlike when you promote a book or a movie, where the ending is always the best-kept secret in the world, YouTube videos benefit greatly from showing the end first. Whether we are talking about DIY projects or makeover videos, once the public sees the result, they simply need to see how you got there and if it is something they can do on their own. So, start your video with the ending, and you won't be accused of spoiling anything. You can add end screens on social media channels to draw in the audience and increase interest.
4. Build a Facebook group
Humans are social beings, and Facebook groups reflect this. Just your Facebook page doesn't suffice anymore. If you want to increase your channel's exposure and grow your page organically, you need to take the time to set up a Facebook group. Once it's up and running, make sure you drop links to your YouTube videos. Don't worry though! It won't take too much of your time. Facebook groups have a way of growing on their own when people start to join and keep the conversation going. It won't be simple, but you will reap the rewards if you take the time to keep it interesting. Don't forget to let your subscribers know about your Facebook group and engage with your audience. 
5. Be present on social media…all the time!
Nothing can be achieved without dedication and commitment, and this goes for social media campaigns too. Successful vloggers post more than once a week to get their share of views and keep their audience hooked. For excellent results, you should post videos at least three times a week, if not more. Multiple posts delight the algorithm that will help you rank higher. Create a library of content and always end your videos with links to other videos you have posted previously. And, of course, ask your viewers nicely to share and subscribe. It might sound like an old-fashioned approach, but it works. People are nice, and most of them have nothing against helping other people out. Once the video is live, you can then simply use it to create social media campaigns with the help of yours truly, the bluest strawberry of all. I take the video, extract the content, and post it on social media or your blog to expand your reach even further.