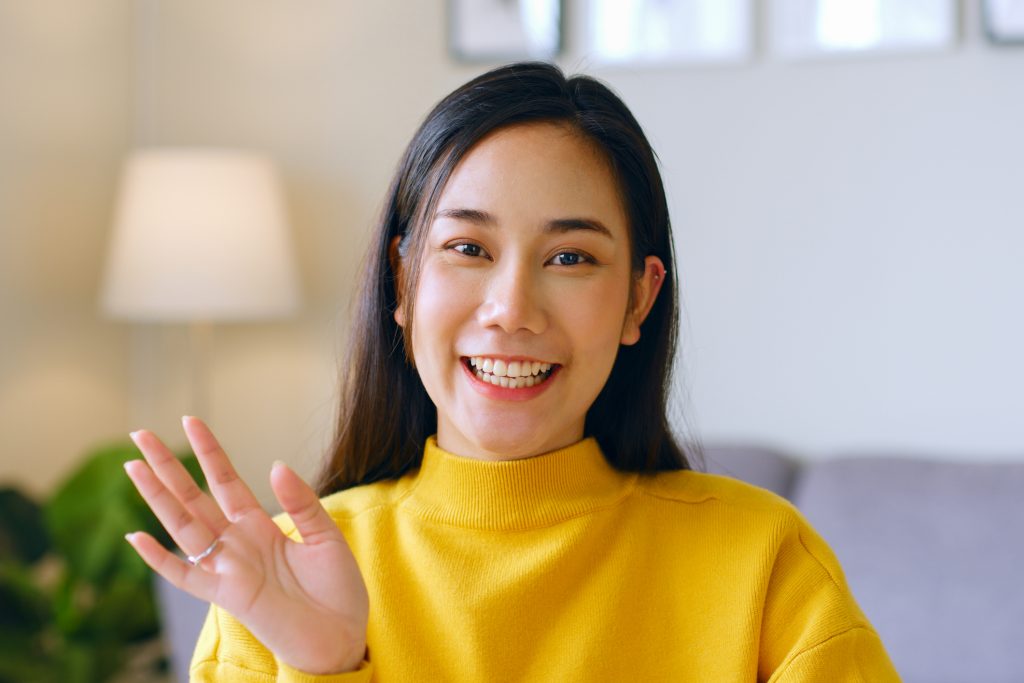 There is no doubt that social media is one of the most powerful marketing tools businesses have at their disposal. Not only can it reach a large audience quickly, but it can also help build relationships with potential customers. This is why businesses should post regularly on social media to ensure their message gets through to as many people as possible.
Social media has become an essential part of digital marketing strategies. A well-thought social media campaign can bring a business out of anonymity and into the attention of its target audience. It can increase visibility, raise awareness, improve leads, and grow sales. If it seems social media is all-powerful, that's because it is. In the right hands. But how can one achieve social media fame and glory?
Do you need to invest a lot of money to make a lot of money, or is it enough to be smart, perseverant, and use Blue Strawberry for your social media content? The latter, of course!
Is it enough to create accounts on social media platforms like Facebook, Instagram, Pinterest, and Twitter and let the world know you exist? Or do you need to do a bit more? A bit more is recommended, especially if this "bit more" means posting regular content and keeping in touch with your audience.
Because if there is one thing that can make or break the success of a business, that's undoubtedly the audience. Here are some reasons why you should keep social content regular and not post only when the person in charge of your social media presence is in a good mood:
1. It Can Reach a Large Audience Quickly
One of the most significant benefits of social media is that it can reach a large audience quickly. This is because social media platforms are designed to be rapidly and easily accessed by many. This means that businesses can reach a wide range of potential customers in a heartbeat. You don't need to wait for your direct mail postcard to be delivered anymore. You just need to post a photo, an idea, or a caption, and the world will open to receive your message. Make the most of your chance to be heard! And if you feel your muse doesn't want to come out to play, you can always let Blue Strawberry extract posts from the content you already have on your website, blog, or YouTube channel.
2. It Can Build Relationships with Potential Customers
We live in an era of connectivity and interactivity, and shareability. Make the most of your target audience's appetite for content and create genuine connections with potential customers. Social media platforms are designed to be informal and friendly. So keep things informal and friendly! This will allow you to connect easily with your customers and build strong relationships. This can be especially important when building trust and credibility with your audience. Answer their questions, respond to their feedback, and accept criticism. Your customers want to feel seen and heard. A constant online presence allows you to do just that!
3. It Can Promote Your Business
Of course, social media is one of the most effective platforms to make your name known and your products or services appreciated. This is your scene! Make sure your business plays the role it was born to play. Remember! Social media platforms are designed to be interactive and fun, so no drama there. Engage with your customers and promote your products and services through smart and fun posts that trigger (positive!) reactions and tempt the audience to hit that buy button. This can be a great way to attract new customers and build brand awareness.
4. It Can Generate Leads
The Holy Grail of every business is leads and conversions. Social media is a cost-effective tool that allows businesses to reach a large audience with little investment. Additionally, social media can help them build rapport and trust with potential customers, which can translate into referrals that can, in turn, become a key source of leads. Once businesses have generated leads, converting them into customers is only a matter of time. Social media can provide the platform to achieve just this.
5. It Can Generate Conversions
Additionally, your regular content can help you provide valuable information and offers. By converting leads into customers, businesses can improve their bottom line. Furthermore, companies can increase website traffic by generating leads on social media and then converting them into customers. This increased website traffic can result in more conversions. And the wheel keeps turning, and the business keeps growing!
6. It Can Build Brand Awareness
Businesses can easily attract a large audience and build a strong reputation through social media. Creating a content strategy is one of the most important aspects of using social media for brand awareness. You need to be prepared to produce regular content that is interesting and valuable to your followers. It is also essential to ensure that your content is well-written and easy to understand. If you want all this without too much effort, Blue Strawberry is here to help. Just feed me a website page, blog, YouTube video, or even just an RSS feed, and I will create, schedule, post, and monitor tons of captions and content on all your favorite social media platforms.
7. It Can Promote Customer Loyalty
Regarding customer loyalty, social media can play an important role. The key to promoting customer loyalty is to create a relationship with your customers where they feel like they are part of your family. It would help if you made it easy for them to communicate with you and be sure to respond to their messages quickly. Another way to promote customer loyalty is to offer exclusive deals to your most loyal customers. This will show them you really appreciate their loyalty and want to keep them as customers. Discounts on future purchases or invitations to special events are also welcomed.
Food for thought
Regular content on social media platforms can help you do this and so much more. Your followers want to see you engaged and interested. They want to be able to talk to you and know that you take the time to interact with them. A post once in a while is never enough to consolidate your online presence. Use Blue Strawberry's complex features, and you'll be able to enjoy ready-made social media content in a matter of seconds!